Lightning
March 31, 2018
I may not have the prettiest face;
And I may not have the fanciest lace;
But darling, please give me a chance;
Don't leave me hanging after last night's dance.
[chorus]
I know I'm not as striking;
As the fiery lightning;
That ignites the burning fire;
That will lift us ever higher.
You make this so complicated;
With the way you implicated;
You always seem to change your mind;
And it just leaves me frustrated.
You give me mixed emotions;
Certainly no romantic notions;
I hate you and I love you;
I thought you were something I outgrew.
I don't want fake eyelashes;
I don't need golden sashes;
But when you turned me down;
You left my heart in ashes.
You always pick up the pieces;
And you glue me back together;
And the way you kiss me gives me hope;
But then you just turn and walk away.
You're like the waves of the ocean;
You're lethal and gentle;
You're loud and you're peaceful;
And you're beautiful and mysterious.
And now it's your turn to break down;
When I came to you in my nightgown;
Tormented by my nightmares;
And your kiss caught me unawares.
You took me into your arms;
And you turned on your charms;
I fell in love with you for the fourth time;
And your smile truly disarms.
Now that we're together;
It was worth it altogether;
All the patient years;
And all the painful tears.
You're my best friend;
My dead-end;
My worst enemy;
And my everything.
You're my best friend;
And my dead-end;
Baby, you're my everything.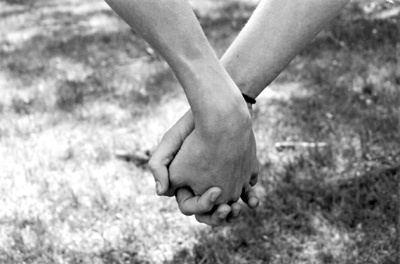 © Alexa T., Pompton Plains, NJ