The Colour of Life
September 13, 2009
The color green is very tasty sweet
Broccoli, lettuce, spinach, and pea pods
Make for a wonderful delicious eat.
Good for your skin, strong bones, and extreme bods.
The color of our great planet earth
Full of grass, little bugs, with you and me
A world of green seen as soon as birth.
Created and formed with one little tree.
Held close to the heart of bankers with pride
Money of green flashes over my eyes
Make the world go round, pushing aside
Yellow, Red, Blue, and Purple in surprise.
Colors of joy in electric city
Green makes the top, voted by committee.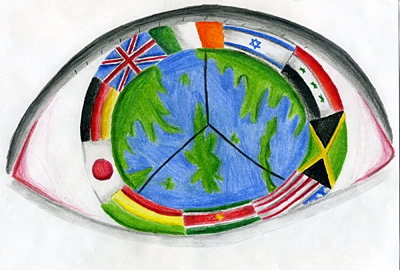 © Kelly L., Brooklyn , NY