It's Her Life
May 22, 2010
Broken Smile,
Starless Sky.
Grab It All
Then Say Goodbye.
Kill Her With Your Falsehood Love.
More Dangerous Than A Loaded Gun.

Needing Love,
Wanting More.
A Promise To Be
His Little Whore?
The Words "I Love You" Made Her Soar
High Above The Tainted Floor.

Broken Heart,
Forgotten Laugh.
All Thanks To
Her Dreadful Past.
A Wishful Promise Fully Broken,
Will He Finally Slit Her Throat, then?

A Stupid Boy
Did Her Wrong.
Hurt Her Bad,
[But] Made Her Strong.
Somehow She Constantly Knew,
Forever She'd Be All Alone.

She's Finally Free.
Middle Finger In The Air,
Because For The First Time In Her Life:
She Just Does Not Care!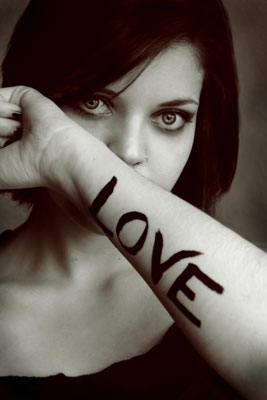 © Michelle B., Blairsville, GA