Wake up, Princess.
March 21, 2011
Pen to paper, I inspire to make these words into a photograph.
I'm writing this portrait not for me, but on some lost princess' behalf.
To change these skyscrapers into the tall towers of a beautiful castle.
She wants to be free, she needs only for some knight to release her shackles.


He has to be brave, strong enough to stop anything between him and her.
To fight off her demons with a passion that could never be deterred.
She wants fire in his eyes, a passion not seen in any land as far as the eye could see.
Nothing in comparison, not even the burning ever-greens to the glistening, endless sea.


She desires for this poem to become a story, and this story to become something physical.
Something she could live her life through, a love story that can only be descried as mystical.
A villa in the mountains, a humble lover to accompany her is all she ever dreams.
Someone to reach over and stop her sorrowful tears while they run down stream.


A dance in the make-believe ballroom, and perhaps even a stunning Masquerade!
Her life like one of those wonderful stories, leaving her only the princess' part to be played!
Now she knows what she wants, and only needs but the piece, a curse to keep it from her grasp.
Something to be lifted by true love's kiss, when her knight in shinning armor comes to rescue her at last.


However she isn't even aware that she's already living this tragic curse.
Unknowingly breathing in the world unlike this one, so very, very diverse.
Dear Princess, you're only sleeping in the tallest tower behind a chamber door.
I believe your prince is slowly arriving, soon to be sailing up upon your shore.


So please, only still yourself in your sleep and be patient for a bit longer.
Your prince is on his way, and with you set in his mind and heart he will not saunter.
In that tallest tower in the highest castle, he knows his future sleeps and awaits.
He knows this story so well, and knows only you could open wide love's golden gates.


Keep sleeping, princess, your fairy tale is on its' way.
You're going to wake up one day in a land so far, far away.
Wakening with a kiss, you'll come to learn that all I say is true,
And that the princess in this magical story has been, and can only be you.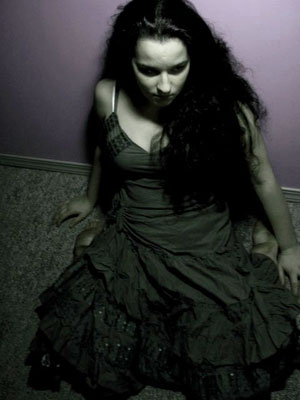 © Brianna D., Everson, WA