Self Set Trap
June 2, 2011
I walk this path alone,
For the first time in my life.
Nobody here to guide me,
Ambling down this path of strife.
I foolishly left my friends behind,
Though a few are chasing me.
I attempt to destroy my tracks and signs,
Cause following won't leave them free.
This is the trap I set for myself,
Now living is all I can do.
I'm a monster that some would love,
But the hatred burns in a few.
A self set trap is what I face.
As I'm overwhelmed by deaths embrace.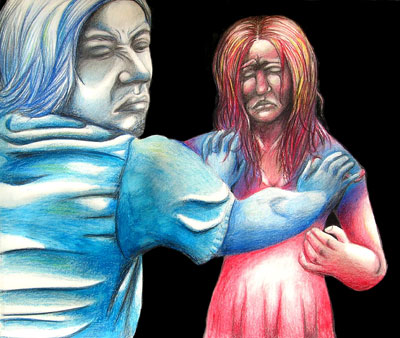 © Jessica P., Bethel Park, PA