5 days, 270 hours, 16200 minutes, 2 hearts
July 5, 2011
Five days was all it took,
Five days and I fell for you.
I knew how I felt from our first look,
I was starstruck by the boy I never knew.

You were different from the rest,
You allowed me to see all boys aren't the same.
Every hour with you was the best,
Those hours the world walked out and in you came.

I'll never forget the final time you held me tight.
I'll never forget our sweet kiss in the elevator.
I'll never see you again after that night,
But you told me it's not a goodbye but see you later.

Into you hands I placed my heart.
Why must we live to worlds apart?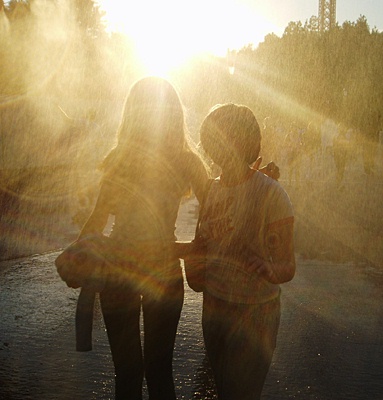 © Rebecca Y., Los Angeles, CA