The Great Chicken Restaurant
April 26, 2019
Five Words. Amazing food and excellent service. These are the words that I think describe my favorite fast food restaurant perfectly--Chick fil a.
Before we get into the review, let me tell you a little bit about myself. I am a junior in high school that loves to go eat with friends and have been to many different restaurants. I have eaten at Chick Fil A many times and have had a decent amount of items that they serve there.Chick fil a is a restaurant that is liked by many people, and it is a place that friends go to voracious, waiting to eat. They are a place that also has strong beliefs in God, and they close on Sundays for this very reason, but they also have endured some controversy by saying they believe marriage should be between man and women.
People love the warm waffle fries that they serve, the tasty and perfectly cooked chicken, the nice service that you encounter, even saying "my pleasure" after serving you, and the cleanliness that the restaurant ensures they keep. They are famous for their classic chicken sandwich that is served with pickles, that goes perfectly with one of their shakes,either being the chocolate, vanilla, or oreo, and they ever-so-tasty, tangy chick fil a sauce
Like I mentioned earlier they have a bigger menu than one may expect. I will name some of the items that I recommend getting and why.
Chicken Biscuit: It is a pretty simple dish if you look at it, but the taste will surprise you. It is a perfectly sized piece of chicken that served between a hot, buttery biscuit. Calories-440, Fat-20g, Carbs-48g, Protein-16g, Cost-$2.65
Chicken Sandwich: This is the best entree that Chick Fil A serves. It is just a simple sandwich, a piece of chicken between a bun with a few pickle slices. The taste of it is exquisite, being the best chicken sandwich I have had at a fast food restaurant. The spicy version is the same, but just has a kick to it. What makes it so good is that it is a simple sandwich that bursts with flavor. I would recommend asking for some Chick Fil A sauce to put on the sandwich, which has the taste of honey mustard and smokey tang.
The only downfall about Chick fil a is that the quality of the food can be bad at times. There have been a few times when my chicken sandwich was slightly soggy, or the fries have been slightly cold. I personally think that this is not acceptable at this restaurant since they pride themselves on having the best service and food around.
I think that this is a quality restaurant. The workers walk around and take your trash when you are done with it, fill up your drinks at your request, and they make you have everything you need to have an enjoyable meal, which is important. The workers care about how the customer's experience is, so they make sure they are able to give them the best time they can have. All around, the food is good, and I really enjoy eating their food whenever I can. In general, I think that Chick Fil A deserves an 8/10, and is a place I would recommend going if you want a tasty, but not too expensive meal.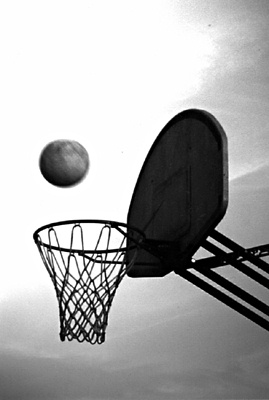 © Cassie H., Carmi, IL