Lifestriders Therapeutic Riding Center
May 10, 2019

Did you know that Hippo is the Greek word for horse? Hippotherapy is the therapeutic use of horses to help people with a disability such as ADHD and Autism Spectrum Disorders. I have ADHD and Aspergers Syndrome (a mild form of autism) and I visit Lifestriders Therapeutic Riding Center in Waukesha, Wisconsin every Saturday at 11:00 a.m. to ride Xena. I would highly recommend this place for anyone who loves horses and has a disability or wants to help people with disabilities.
One parent who has a girl named Lizzie in the riding program said about LIfestriders through their website "This program has been a Godsend. Lizzie has made great improvements, She's calmer and has a more positive attitude. We need to continue with counseling so she can learn healthy management and coping skills. We look forward to continued progress. The future's looking bright! With warmest thanks and appreciation️!" This comment is very telling of what a special place Lifestriders is and how it is changing lives for the better.
Lifestriders offers a Therapeutic Riding Program that incorporates elements of Cognitive Behavior Therapy, Physical Therapy, Occupational Therapy and adjusts to each rider's needs. These fun and interactive sessions focus on clients' unique strengths in order to help them meet their individual challenges. Children and adults with special needs can experience the physical and mental benefits achieved through working with horses as partners in healing. The pricing is very affordable ranging form 30 to 60 dollars per lesson and Veterans and their families pay nothing.
Lifestriders main riding instructor is Nicole Neidinger and she is very kind, supportive, and fun to be around. In addition, she makes doing physical therapy fun and so do the horses by turning it into games such as relay races.
Finally, the only downside is from waiting for a slot to become open, because Lifestriders is in high demand from a lot of families that want or are enrolled in the riding program. On average the wait time is two or more months. However, that is because Lifestriders is a total non profit organization run solely on donations and volunteers. They do work hard daily trying to fix the waiting time and money issues nonetheless.
Lifestriders is my favorite place to go to. I would not trade the memories I made there for anything. I would definitely give this organization a 5 star rating. So what are you waiting for!? Go check them out! Anyone who wants to make a difference in anyone's life or has a disability should check them out. I promise you won't be disappointed.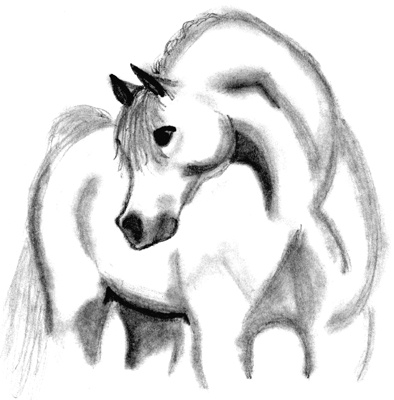 © Sarah G., Esperance, NY