Black Panther
January 25, 2019
Black Panther is a comic book written by Ta-Nehisi Coates and illustrated by Brian Stelfreeze. It is a beautiful fiction story with a good back story. The king of Wakanda, T'challa, is trying to keep his country safe and stable but his long lost brother comes into T'Challa's life and kills him to take over the throne and destroy Wakanda. Luckily, M'baku and the rest of his warriors found T'Challa and kept him alive. As Erik Killmonger kept trying to ruin the home town, T'Challa gets stronger and takes his place back. And we cannot forget the sister of T'Challa, Shuri, an intelligent young lady who handles all of the most updated technology that's even 10x better than technology in America.

T'Challa is the main character of this book and he serves a big purpose. He is the protector of Wakanda, since his father died. He loses his life during a one on one fight versing his long lost brother but was later then found alive. T'Challa uses a black panther suit and it is very strong, enough to not be able to get stabbed and it is made by vibranium, a very powerful and valuable resource. Not only does he fight but he has a huge pride for his country, his people, and most importantly, his family. He is known for his love to run deep and his very smart actions.

There were a lot of crazy plot twists that happened in the book. The main one was when Killmonger is looking through a history museum, being a spy for an evil man named Klaw. Killmonger manipulates the people who work at the museum and steals an artificial item from Wakanda that contains vibranium inside it. Killmonger later then betrayed Klaw and kills him on his way going to Wakanda to take over. He demands to see what's stored there and becomes eager to become king. Once he makes it into the main building, he disrespects his real auntie by saying, "Hey auntie!" and smirks at her. Besides from T'Challa getting killed and gets found again, once he gets stronger, T'Challa fights for his spot back by going into a big fight with Killmonger that lasts for a good amount of time, finally he kills Killmonger and takes him to a beautiful site so he can see before life gives up on him because he once says that his father told him to visit Wakanda and see how beautiful it is. Before he dies, he says, "Bury me in the ocean with my ancestors that jumped from ships because they knew death was better than bondage."

This book reminds me a lot about Africa in general. Not because of all the fights but mostly because of the pride and love they have for their country and their people. The traditions as well that shows that they love their culture. Africa had lots of coal and gold before it was taken away from them and Wakanda is the same thing with vibranium but I believe it wasn't necessarily taken away but it's still a connection because they both had something very valuable and rich. It also seems like a country that had everything together and was a happy country until things tried to ruin it and take over.

Black Panther was such a beautiful message in a way that T'Challa is strong and the pride he had for his people and country is even stronger. He had many challenges, including his long lost brother, losing his father, and even almost lost his life, he stuck through and the people he showed love to gave it right back to him. Nothing can get better than giving love you can always receive.
By Terisita Viloria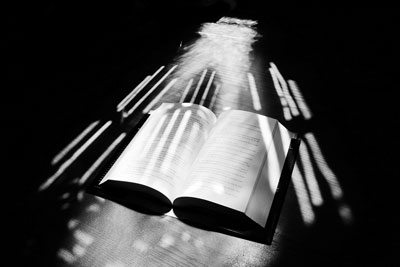 © Monica L., St. George, UT