ARC Review: Monsieur Proust's Library by Anka Muhlstein
July 22, 2021
To celebrate French novelist Marcel Proust's 150th birthday, Other Press published an anniversary edition of historian Anka Muhlstein's 2012 biography, Monsieur Proust's Library. In honor of one of the most influential writers of the 20th century, Muhlstein's carefully-crafted biography explores how Proust's multitude of literary inspirations helped shape the iconic characters of his most renowned work, a seven-part novel titled À la recherche du temps perdu, or In Search of Lost Time.
From the moment I received this ARC, I was drawn to the pages within, not just because of the gorgeous cover or the chic illustrations, but also because of the promise of learning more about a renowned gay Jewish author whom, up until this point, I had never heard of. Unfortunately, this lack of prior knowledge on this biography's subject proved to be my downfall as I couldn't find myself connecting with the text as much as I'd hoped.
Despite having never read À la recherche du temps perdu, I was confident that Muhlstein would provide sufficient context for uninformed readers such as myself to be able to better appreciate this work. However, while Muhlstein does provide a handy-dandy list of recurring characters from Proust's novel as well as helpful translations and supplemental information in the footnotes of her writing, I found myself immediately lost without the crucial knowledge of what Proust's book was about (even now, I still couldn't tell you!) This, coupled with the fact that I also had no prior knowledge of Proust's many, many French, German and English literary inspirations, made connecting with the text about as easy as engaging with a textbook.
That being said, I have to admire Muhlstein, not only for her dedication and obvious passion for her subject matter, but also for the care that she has whilst connecting Proust's life and "library" to his meticulously-developed characters. Even though this brief 129-page read caused me to both yawn and, at times, cringe (on account of some of Muhlstein's abrupt transitions and questionable descriptions of Proust's - and his characters' - homosexuality), I gave Monsieur Proust's Library 3 stars and recommend it for anyone fond of Marcel Proust, French literature or academic texts of any sort (if you're the type to read literary criticisms for fun, this text will definitely make you feel like a kid in a candy store!)
Happy reading!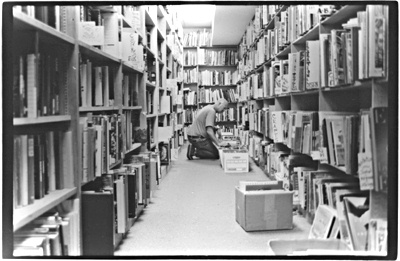 © Benjamin K., McLean, VA