Love by Lacey Weatherford
April 13, 2014
Oh. My. Freaking. Goodness. This book is awesome. And awful. Joyful. Painful. Jaw-droppingly amazing. Seriously, I may not be able to sleep tonight. Are you trying to kill me, Lacey???

It started with the sweetest, most swoonworthy Valentine's Day ever, as celebrated by Cami and Dylan Wilcock. They were so happy, laughing over racy humor and reveling in their love for each other. I sighed and awwed, chortling a little at their antics, but underneath there was a sort of dreadful anticipation. In suspense stories, I've noticed that the happier the main characters are at the beginning, the worse it is going to be before the end. Never has that been more true.

I was glued to every page from beginning to end. I guessed the identity of the troublemaker pretty early on, but there were a couple of twists that I did not see coming. While the mystery wasn't all that mysterious, the suspense was...murderous. I swear, I didn't move at all during the latter two thirds of the book except to turn pages. If you are an angst weenie, this book is not for you. As for me, I loved it, even when it made me cry. Which it did. A lot.

Cami and Dylan were at their absolute best. I don't want to spoil anything, but you see new sides to them that made me love them even more. Especially Dylan. Russ, Dylan's best friend and fellow firefighter, played a large part in the story, and I think he could make a great hero in his own right. I can fall in love with two characters in one book, right?

Love is darker, more intense than Crush or Smitten and it is officially my new favorite Lacey Weatherford novel. The emotions are so powerfully conveyed that I felt each and every one of them along with the characters. Now that it's over, I find myself torn between my usual, selfish desire for a sequel and a wish that Cami and Dylan never experience enough trouble to warrant another novel again.

I received an e-copy of this book from the author in exchange for a fair and honest review.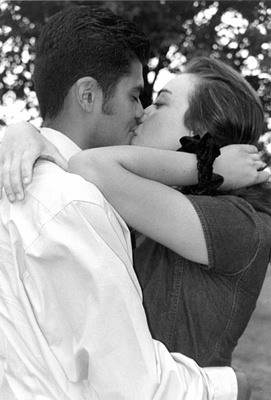 © Yaniris M., Boston, MA