Crazy Rich Asians Review
November 20, 2018
As an Asian girl living in an ever-changing world where people need voices to be listened to, I only have a fighting chance to bring change. With this said, it is reassuring to see that people who have household names are using their platforms to bring awareness to overlooked situations. A new romantic-comedy which premiered in August of 2018 did just that. Crazy Rich Asians is a major film based on Kevin Kwan's 2013 novel, which revolves around an Asian-American NYU professor, Rachel Chu, and her struggles of being accepted into her wealthy boyfriend, Nick Young's family.
This highly anticipated movie opened the gates for improvement in Hollywood, allowing more diversity into the acting industry. With only Asians playing the lead roles, it surpassed its goal in defying stereotypes centering Asian characters. Another notable achievement was bringing light to the importance of seeing other races represented on screen. Crazy Rich Asians continues to gain groundbreaking support from people, as shown by the amazing response from the public. In less than a month, the film earned a jaw-dropping $117 million. Every single aspect of this beautifully written storyline works together to perfect a heartfelt and powerful romantic-comedy.
Every inspiring movie takes audience members through the hardships of the characters experiencing them. Although the main goal of the movie is a love story with an epic twist, it does an astounding job at portraying the talent of Asian actors. The plot itself is intricate, yet it is simple enough for the audience to follow along. This movie tells the story of a charismatic man and a down to earth woman falling in love, and they must persist through various emotional hardships. The roller coaster starts off in New York City, but quickly makes a turn toward Singapore to attend Nick's best friend's $40 million wedding. As soon as the couple land in Singapore, Rachel is immediately enmeshed in the wealthy family, constantly being investigated. She becomes an easy target for the snobby group, with only one or two people by her side. Rachel's toughest challenge will be getting Eleanor Young's approval of her in the family. As Nick's mother, she comes off as a harsh and close-minded person, and Rachel knows she must fight. Along with Eleanor, the rest of the women in the family attempt to drive Rachel away. Rachel's interpretation of this is because she "Isn't rich enough".
Every tear is so heart wrenching; the audience sobs into their popcorn in a silent theater full of wide-eyed people. Every laugh is so passionate; the happiness can be felt through the screen. Every smile is so genuine; everyone's eyes twinkle in the dark room. That is what phenomenal acting does, and the cast of Crazy Rich Asians is overflowing with talent. Awkwafina (Nora Lum) plays the hilarious Peik Lin, whose humor keeps the movie going. Awkwafina manages to sprinkle her iconic one-liners throughout every scene she's in. Henry Golding, who plays Nick Young, took the world by storm by fulfilling everyone's expectations of a strong Asian male lead and was even nicknamed "The Asian Bachelor." One of his most captivating lines was, "I think I've fallen in love with you all over again." Due to how effortlessly he portrayed this understanding attitude, it's hard to believe that he never acted before. Producers scoured the entire planet, searching from the US to actors in Malaysia to find a perfect Nick Young, coming to terms with a TV presenter that rejected the role multiple times. The beautiful part of all this is, some of the best and funniest lines were made possible because Jon M. Chu allowed the actors the freedom to improvise, such as the Rachel and Peik Lin's conversation at the cafe.
Under the supervision of Jon M. Chu, most well known for his creation of the hugely successful Now You See Me movies, the production of this movie was sure to be remarkable. He incorporated beautiful wedding attire custom made from world-class designers such as Versace, Dolce&Gabbana,n and many more. Each suit, dress, and Peik Lin's unforgettable dog pajamas were brilliantly designed. To ensure a realistic setting, the cast and crew flew out to Singapore and Malaysia to film. The cinematography throughout the movie was one of its most impressive features, using drones to capture aerial views of the spectacular Singapore skyline and harbor. Special effects (CGI) were used to create a believable clip of the exquisite $200 million property. The music choice was outstanding, containing uplifting songs of Chinese backgrounds to focus on Asian culture. During joyful or powerful moments, inspiring songs like "Glorious" by Macklemore contributed to the mood. It seems as if every particular detail was planned flawlessly to perfect this work of art.
Crazy Rich Asians widened the discussion about cultural identity, both in the storyline of the movie and in real life. The main reason why Rachel wasn't immediately welcomed into the lives of these people brainwashed by the presence of money was that she had lived her entire life in America. Nick's family and friends, on the other hand, enjoyed a lifestyle in Asia surrounded by others with similar conditions, so if like Rachel springs upon them, they aren't too fond of her. This controversial scenario occurs on a daily basis in the real world. People who are different are cast out and deemed "strange" and "weird" when the only weird thing is the person's judgment. This is proved through the acting industry in different parts of the world. In Hong Kong, cinemas show both a variety of Asian films and Western (Hollywood) films. Actors there barely experience discrimination or incorrect portrayal of the characters. In this country, however, this is a constant issue being addressed. One of the most common issues is the act of whitewashing, which is the casting of white actors for non-white roles. When Kevin Kwan, the author of the book, heard that a producer wanted to make the make Rachel an American woman he said, " You're missing the point," and, "No thanks." By constantly fighting for their rights, the cast and crew were able to create a memorable masterpiece. From the "nerdy Asian kid" to "the Asian bachelor," you can see for your own eyes the major transformation these Asian characters have gone through. The voices of many have yet to be heard, but for now, Crazy Rich Asians has met the audience's expectations with its beautifully written storyline, sensational acting, and outstanding cinematography.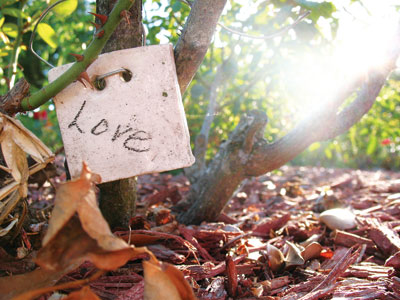 © Danielle L., League City, TX