The Lone Ranger
December 19, 2013
Directed by Gore Verbinski, The Lone Ranger is a reboot of the 1949 television series. In this film, we are introduced to John Reid, a lawyer returning home where his brother Dan deputizes John and they head out to arrest the criminal Butch Cavendish. But when Dan, John and a slew of other Texas Rangers are killed by Butch's men, the native American Tonto comes across the bodies to discover John living and breathing, having come back from the dead. Now, the two team up to take down Cavendish, and discover a plot more diabolical than they could have imagined.

I really don't know why people listened to the movie critics when this movie came out, or whatever made them want to not see it, especially when the Pirates trilogy was superb. Johnny Depp was just amazing as Tonto, who both serves as a character, and the "unreliable" narrator, who tells this story to a young boy many, many years later. Armie Hammer was great as John Reid (The Lone Ranger), but he was definitely more of a Disney character, being the goofy, fun and ridiculous-esque character. Gore's directing here was by far his best if you ask me. The film went into uncharted territory for Disney, having some truly intense brutality and violence. Sure, John Carter and the Pirates films are violent, but you don't see a man eating a human heart, or multiple natives being gunned down on sight. Now, this does add to the film's atmosphere and depth, but can be extremely unsettling for those looking for a child-friendly film. The musical score by Hans Zimmer is astoundingly epic and grand, and will cover it in it's own review later on. The cinematography was amazing, hearkening back to the days of old Westerns like Stagecoach and Unforgiven. Then there's the script. Sure, it's not perfect. In fact, it's far from it. But it's not trying to be, and that's what makes it good.

The Lone Ranger is an extremely underrated, and well-needed blockbuster. I say this because we need more movies like it; movies that can go into darkness (vile, brutal darkness), and emerge into the light with fun, exciting grandness that is rarely seen. Now, of course, the film is not for everyone (no film is), but if you like action, adventure, westerns, thrilling spectacles or just Disney movies, you need to add this to your collection. I agree with Quentin Tarantino on this point: "The train scene—incredible! When I saw it, I kept thinking, 'What, that's the film that everybody says is crap? Seriously?'"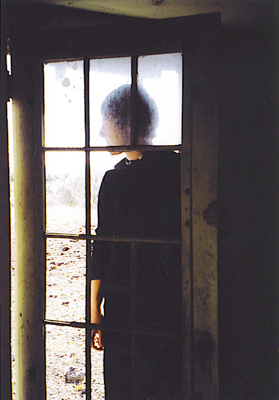 © Lindsay S., Billings, MT