Justin Bieber: Justice Album Review
MAG
June 2, 2021
As if one pandemic wasn't enough, self-proclaimed "R&B" artist Justin Bieber assaulted the globe with his latest album titled Justice in March. After releasing one of the lowest-rated albums of all time in early 2020, many music listeners were excited for a break from the menace who released "Baby" at age 14. Based on the title, many fans expected the album to touch on topics such as racism, gender inequality, and the struggles of other minority groups (none of which he is a part of). Instead, Justice consists of 22 forgettable songs about his equally performative wife, Hailey Bieber. In his Instagram post announcing the album, Bieber wrote, "I want to continue the conversation of what Justice looks like so we can continue to heal." After the past year, which has been overflowing with social justice movements such as Black Lives Matter and #StopAsianHate, Bieber's ploy seems to be an attempt to profit off of the oppression of people of color. This is apparent on the tracks "2 Much" and "MLK Interlude", in which Bieber employs famous speeches of Martin Luther King Jr., only to
follow them up with more predictable songs about his wife.
Aside from the misguided theming of the album, the songs on Justice are genuinely listenable. Hidden within a lengthy tracklist, there are several standout tracks, which
just so happen to be the 4 pre-released singles titled "Holy (feat. Chance the Rapper)," "Lonely (with Benny Blanco)," "Anyone," and "Hold On." Unfortunately for Bieber, most of these hits cannot be credited to his songwriting. My personal favorite track from Justice, "Holy (feat.Chance the Rapper)," was a song originally written and performed by Jon Bellion less than a year before. Additionally, "Anyone," another standout, is a Camila Cabello reject from her 2019 album Romance. Bieber's inability to create music on his own is not uncommon, especially on Justice. Out of 22 songs, 13 are collaborations. While exciting for fans of artists like Khalid and Lil Uzi Vert, a majority of these collaborations come across as desperate and unnecessary. If Bieber had fine-tuned the track list and chose his collaborators more thoughtfully, Justice would feel more genuine and listenable.
In terms of overall sound, Justice is incredibly cohesive in its production and blandness. The project is much more pop-influenced than his previous album, Changes, which he claimed was R&B (despite sounding more like a collection of ringtones). Each song is produced very well, and almost always has a catchy melody and a distinctive beat. However, the simplicity of the lyrics prevents the tracks on Justice from peaking beyond mediocre. While nothing on Justice stooped to the level of Bieber's public disaster "Yummy", not one lyric out of 22 songs stood out or impressed me. Fortunately, the target audience of Justice cares more about the "vibes" of a song than the lyrics, and in that case, Bieber definitely succeeded. The melodies and beats of Justice are easy to move to and accessible to any music listener. While Justice reeks of performative activism and male mediocrity, it's easy to see why many people enjoy listening to Bieber's music. As an album, Justice does nothing to challenge the norms of the pop genre or even Bieber's past projects, but does a great job providing his fans with songs that are just good enough to not hate. Overall, I didn't like Justice at all, mostly for its laziness and misleading title, but can appreciate why some listeners might enjoybits and pieces of the project.
Score: 64.3/100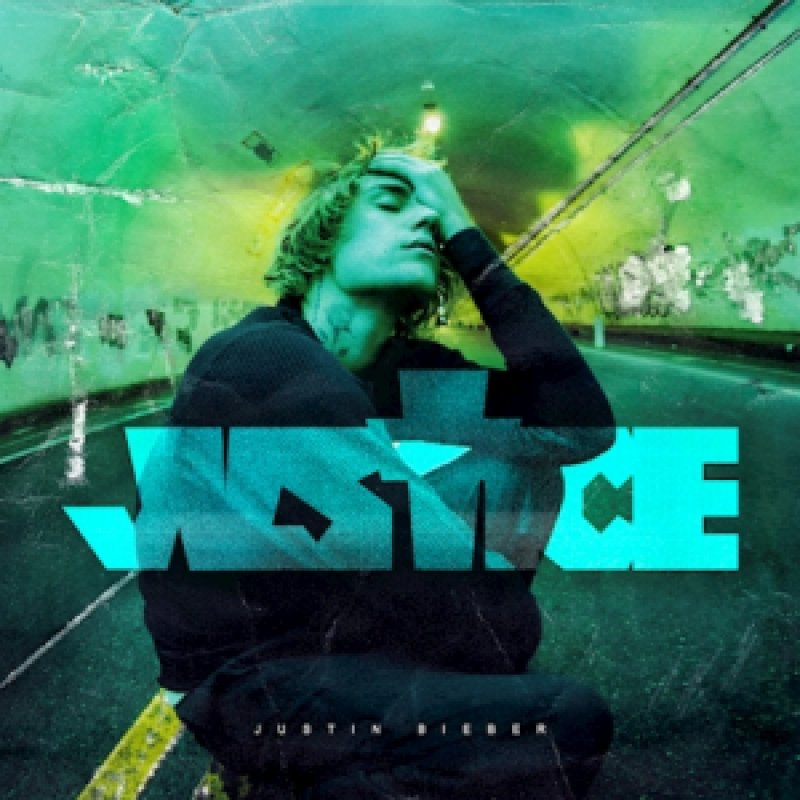 © Colin H., Philadelphia, Pennsylvania