5 by Mo5aic
September 2, 2012
With five guys, all easy on the eyes, Mo5aic could may as well be the next boy band—but it isn't. Instead, Mo5aic is referred to as a vocal phenomenon that brings music to another level with powerful and groovy renditions of popular songs enjoyed by a wide audience. With just five mics, the members: Josh, Heath, Corwyn, Roo, and Jake, are able to take a capella to mainstream music, satisfying fans of jazz, pop, and even opera. Every guitar riff, every drum solo, every bass line—all have been created solely through voice, and this is how these masterminds have created a bold twist to conventional music.


Created in 2002, Mo5aic has released three albums so far, and its latest EP (extended play), "5", includes a mixed medley of five covers of songs played everyday on the radio. "5" offers yet another taste of the revolutionary music this super quintet has to offer. Despite the differences in genres of music, all five songs make it easy to start dancing to the beat and have a fine time listening whether you're thinking alone or rocking out at a party. The first song, a cover of "I Gotta Feeling" by the Black Eyed Peas, highlights the unique voices each member possesses, creating a harmony of electric pop, and I gotta feeling that this song will be enjoyed by everyone who has an appreciation for music. In a similar genre, Mo5aic's "Firework", originally sung by Katy Perry offers a refreshing rendition in which the uplifting message of expressing yourself as who you really are is portrayed in a captivating manner where Mo5aic's raw voices create a fresh sound to this internationally recognized song. Mo5aic's "Firework" is my favorite song in this selection because it most clearly displays the a cappella aspect of this music group and touts the varied vocal ranges of each singer.


To old-school listeners, Mo5aic's version of "Superstition" by legendary Stevie Wonder takes the listener to a trip back to the 1970s. Hitting the upbeat, jazz beat within the song, my favorite part of the song is the underlying harmony produced by Josh, who imitates the bass. The twangs of the bass instrument create the pulse that goes well with the scatting heard throughout the song. This song offers a great introduction of old-school music to new generation listeners and allows all audiences, even die-hard Justin Bieber fans, to appreciate the music of the 70s through this Motown single. On a similar note, Mo5aic's rendition of "Wanna Be Startin' Somethin'" by superstar Michael Jackson creates a great tribute in the honor of Mr. Jackson through 5 powerful voices that blend together beautifully. This cover successfully recreates the high spiritedness and liveliness that Michael Jackson's persona expressed on stage, and is a song that will make you continuously hit "replay".


Taking a break from the upbeat songs, Mo5aic also includes a cover of "Closer" by Ne-Yo, which generates a classic example of R&B that will have everyone waving their hands in the air. The hypnotic feeling described in the chorus of the lyrics of the song is portrayed through the electricity felt when listening to the harmony of the voices either whether alone or on the dance floor with a crowd of people. Mo5aic creatively turns this cover into a type of remix in which the end of the song gradually becomes more rushed and contains an electric touch that fuses a slow song with mainstream pop.


Overall, Mo5aic demonstrates its versatility through its new soundtrack "5", showing their capability as composers in creating the different melodies each member must sing, as well as their vocal talents. "5" aims for a multi-genre concept suited for all audiences, and aims to perhaps foster new appreciation for new styles of music within listeners. This EP is great to listen to at home on a Tuesday afternoon while doing homework, or even at a party, dancing the night away with a bunch of friends. Either way, "5" is sure to open eyes and to engage everyone in a mighty fine time jamming with Mo5aic. It is clear that this vocal super-group, already recognized by many celebrities such as Alicia Keys, Beyoncé, and Prince, is definitely starting something: a musical revolution.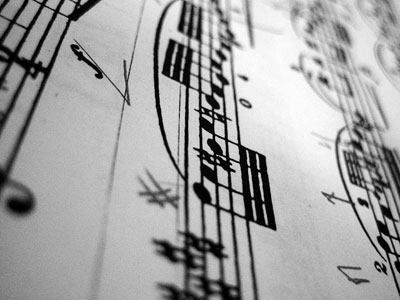 © Kimberly C., Houston, TX