Overcooked Really Sizzles My Egg Rolls
January 29, 2019
I have found out that there is a game that not as idolized as "Mirrors Edge" and "Rise of the Tomb Raider"? Astonishingly enough, a simple game called "Overcooked" is even more underrated than these games named and sadly this is true even for such a stunning game. I see "Overcooked" as a fabulous game that everyone would be interested playing play and "Overcooked" is perfect in these 3 ways: It is simple to play, has an extraordinary story, and comes along with a versus mode.
Now, when I say that this game is easy to play, I mean it. The basis of the game is to create different dishes that the customers ask for. Every platter is different, but they all use the same buttons (on Xbox). "X", "A", and the Left Joystick are all used to help create these colorful dishes. "X" is used for chopping food; this tool is to create the ingredients needed like slicing onions or filleting fish. "A" is for picking up and placing down food; without the "A" button no progress would be done to get to complete the goal of the game. Finally, the "Left Joystick" which is used for moving around the kitchen and getting to where the cook needs to be. For these simple directions, I feel anyone could have a toddler play and understand what is going on, especially in story mode.
The story of "Overcooked" is straightforward but still interesting. This tale begins with the Onion King asking for our assistance against the dreaded meatball monster. Everything doesn't go to plan, but the Onion King has a time machine to bring the player back in time. Once this happens he exclaims," We need to sharpen our cooking abilities and smash the meatball monster.". During this, the player's team go on a vast adventure in multiple worlds to become the greatest cooks ever. In this mode, everyone is educated to cook all of the dishes in the game. These dishes will then be ordered by the customer and will need to be made to obtain money. With more money collected comes more stars which also unlocks more levels. As these levels go on they have more difficult challenges and thus makes the game more difficult as it progresses; this however, keeps the game revitalized and not repetitive. This is the leading story mode that truly shows how amazing the game is. Also throughout completing the story mode, characters are unlocked as well as the "Versus Mode" and maps for that mode. If the story mode becomes dull then just play the "Versus Mode".
"Versus Mode" is a competitive mode that puts friendships to the test. Games are split up into teams of either 1v1 or 2v2. The match begins like normal, but each team is separated with their own kitchens. With the ingredients such as: varieties of meats, abundances of fruit and vegetables, and plenty of dairy products needed to cook the dishes as the game begins. Each team's goal for the game is to have more cash than the other team. With tensions high, all will see who is the better cook.
"Overcooked" is superb in its easy controls, amazing storyline, and crazy versus mode. This game is extremely underrated and I believe that everyone should at least give it a go. It has easily become one of my favorite video games to play with my beloved friends and will forever bring me happiness. I even learned how to cook.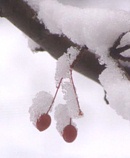 © Alexandra F., Harbor Springs, MI