Super Smash Bros for Nintendo 3DS
November 8, 2014
Despite having only four titles over the last fifteen years, the Super Smash Bros. series has gained immense popularity for its unique gameplay that combines elements of the platforming and fighting genres. Backed up with dozens of easily recognizable Nintendo characters, it's no surprise that the series has gotten to the point it has today. The series' latest entry, Super Smash Bros. for Nintendo 3DS, was released with very high expectations. And it certainly delivered. Super Smash Bros. on 3DS may be the finest entry in this beloved series.
The game looks great, with sharp animations accompanying each attack, jump, block or movement. The game also incorporates lots of the excellent songs from other Nintendo titles, so I suggest playing this game with the volume turned up. The game allows you to listen to all the songs separately outside of the game, allowing you to use your 3DS as a music player for all your favorite Nintendo songs.
The gameplay is as you would remember from previous titles. Up to four players duke it out using 49 characters, featuring returning players such as Mario and Link as well as newcomers like Punch-Out!!'s Little Mac, Xenoblade Chronicles' Shulk and Fire Emblem: Awakening's protagonist Robin. Players now have the ability to create their own fighter based on Miis stored on their 3DS, as well as customize every other character with items found in-game. A total of 34 stages are available throughout the game, and each stage now has the option of being played in "Omega Form", which simplifies the map to a flat platform for ranked matches.
The controls are familiar to anyone who has played before, and easy to pick up for newcomers. The Circle Pad moves your character, the R Button shields, the A button attacks, and the B button releases a special move based on your character. Nintendo definitely succeeded in getting the controls right on a handheld console.
Many game modes are available, giving players lots of options. Classic Mode has players choosing paths to reach a final boss, and All-Star pits the player up against every single character in the game with limited health recovery items. Classic Mode's difficulty can be adjusted to brutal levels, ensuring that there is no shortage of challenge. Smash Run is a new game type inspired by City Trial Mode from the GameCube title Kirby Air Ride. Players spend five minutes exploring a labyrinth defeating enemies and collecting power-ups that will help them in the final battle, although you won't know what kind of battle it will be until it starts. Other game types include an Angry Birds-like minigame in which you launch a bomb to break targets, and a StreetPass minigame in which pucks try to knock each other off a platform. There are tons of types to choose from, ensuring that the player never gets bored.
Super Smash Bros. for Nintendo 3DS includes an online mode in which you can face off with people around the world. Unfortunately, the experience is marred by the amount of lag in each match. The entire Super Smash Bros. series is all about timing and quick reactions. However, I find it difficult to find even a single game in which I don't see a considerable amount of lag. Combine that with the lack of online game modes available, and the online mode leaves a lot to be desired.
The game has plenty of in-game challenges to keep you occupied. Players can attempt 105 challenges for rewards, and can collect over 600 trophies. The variety of challenges and game modes keep the simple formula fun for a long while.
Some may be disappointed about certain features Super Smash Bros. for Nintendo 3DS lacks, like a consistent online mode and a stage editor, which was present in the previous entry in the series, but very little can beat the fun of Super Smash Bros. on the go. If you're looking for a solid game for the 3DS with lots to do, look no further.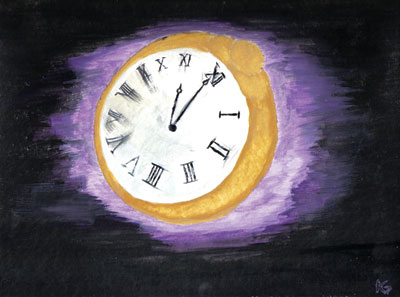 © Kyle G., Clarksville, TN