After Divorce
MAG

Myparents divorced when I was two, and the repercussions of their split lasted longafter it was final. My mother was a parochial school teacher who earned justenough to stay off welfare, but not enough for us to live comfortably. Utilitiesin our home were shut off from time to time, and it seemed like we would nevercatch up. My mother also worked nights, so after school I would go to mygrandparents' house. I spent little time with my mother because she worked duringthe week, and eventually on weekends, too.

My most painful memories ofthat time are not of being teased for my limited wardrobe, or the times we had norunning water because my mother missed payments. The most difficult experiencewas watching my mother cry at night, while I hugged her and told her I lovedher.

Through all this, I learned so much. I came to value education,family and faith. I worked hard in school, and earned good grades. I learned frommy mother's example (she went back to school after three children and a divorce)that it is important for a woman to go to college and not depend on a man. I cameto value extended family support and developed a close relationship with mygrandparents and cousins because I was with them so much while my mother worked.

Last, my faith became very strong. Although my mother was very busy, shemade sure we all went to church together every Sunday. Most important, we did notblame God for our situation. Instead, we thanked Him for the good things in ourlives. We were grateful for the people who cared about us, for not being on thestreets, and for good health when we did not have health insurance. My parents'divorce caused hardships and pain, but it was also an experience that I would notchange because of how much I learned.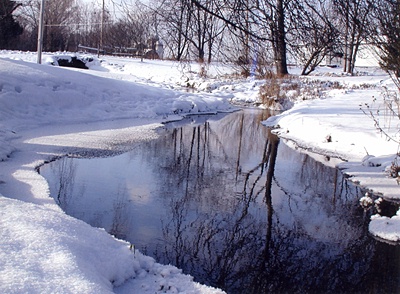 © Anonymous