Essay for West Point Admissions
June 19, 2011
Throughout the ages men and even boys have chosen to take up arms. Some for glory, some for wealth, but many for country. I, like the many others before me would like to take up arms for my country. A country where you are granted the freedom to pledge allegiance to the waving flag of stars and stripes. And a country where you are granted the right to burn the symbol of our great country. In the end, there is only one type of people that grant this right, and they are the soldiers. In many names and many places they come, but they all have this urging sense of duty that this right needs to be fought for. I too have this urging sense of duty, and I feel I could greatly serve my country if I attended the United States Military Academy at West Point.

West Point has brought many leaders though its "Long Gray Line". From Robert E. Lee, General Grant, General Patton, to "Storming Norman Schwarzkopf". All these men were not born leaders, but made so by West Point. I feel I should next being given a chance to be chiseled down to a future leader of our military by this great institution.

To show that I am ready for this great opportunity to lead America's soldiers I am greatly involved with my school and community in many ways. At Waukesha South High School I am always willing to accept a challenge. I have taken various advanced placement classes from AP Economics to AP Spanish 5 achieving a 3.8 cumulative GPA in my classes. I have also been involved in my school's cross-country team for four years now, and I will be getting my varsity letter this year. I was also in track for 9th and 10th grade. The extracurricular activities I have been involved with are various and plentiful. I have been in Fellowship of Christian Athletes, Future Business Leaders of America, Academic Decathlon, WWII veterans' interview group, and National Honor Society which I hold an officer position. I am also a published writer throughout various publications. Lastly, I am an avid volunteer in my community, with over 100 service hours. I help out at the VA hospital in Milwaukee where I help with meals and activities for the vets. I also volunteer with my church as an usher and I am an avid volunteer at church activities, whether it may be a fish fry or helping the elderly with yard work. When high school is over I will definitely be a master of time management. Something which I will deeply need with a career in the military.

I'm sure that almost every other student stated their reason why they want to attend a service academy as their love for their country. And why not because this truly is a great country. America doesn't fight for wealth, shame, or adventure. We fight for the sacred freedom that our forefathers fought and died to give us in the Revolutionary War, and has been persevered by countless others throughout the centuries. Since only 10% of those who apply are accepted some may look like more appealing candidates. But I am just asking for a chance to prove myself. I can't guarantee that I'll be the next Patton or Eisenhower, but I can guarantee that I'll try my best. West Point as well as America is something I feel is worth fighting for.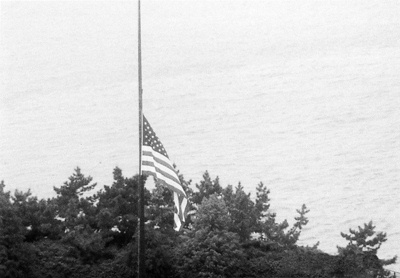 © Jessica E. Pelham, AL