The Chronicles of X Part I
October 29, 2010
Bang, the door busted down and out came a man clad in black clothing and a wide brimmed black hat with a full heavy bag over his right shoulder rushing down the hall as bullets and lasers fired off in his direction. He frantically searched for a way out, quickly twisting and turning down hallways. As the guards closed in on his position, he looked around, only finding a nearby abyss in his sight. He jumped out of the window down into the abyss. The guards followed, but stopped at the edge of the abyss; assuming that he died they retreated to their posts empty handed.

Splash, the man fell down into an underground river taking him down stream. As the opening of the cave came into sight he saw the roaring waterfall ahead of him. Nonchalantly he sat back awaiting his fate with a smile. He plummeted down the waterfall that stood at least 50 feet high. Unscathed and unharmed, he crawled from the river onto the banks of the shore and continued his trek on land deep into the dark forest. After countless hours of hiking, an opening appeared through the brush. A clearing appeared, revealing a small village. Only huts stood alone as the man walked into the village.

"Kokayo, kokayo!" he yelled. Small natives then poked their heads out of the huts and rocks and hiding places. They crowded the man and seemed like there were thirty of them. The chief, dawned with gold feathers cleared a way to the man.

"So you have returned alive," he said, "Did you manage to get the Idol of Tanku?" The man pulled a solid gold statue out of the bag and gave it to him. The villagers bowed to him and thanked him. He then began to walk off from the village afterwards. "Wait," the chief said, "Surely you want to be paid for such a heroic effort of returning our sacred treasure."

"Free of charge." He said.

"Well then, can I at least know your name?"
The man turned around and gave the chief a smirk, " They call me X." he then walked out of the village without a trace. He was on his way to the next town to see if they needed anything from him. As he was taking a trial to another town, X saw two figures tripping over each other in the distance. As they came closer they hurried to get to X.
"Well, well, well," he said, "if it isn't John and Mark" X said, "Are you two here to try and capture me again?"
"That's right, X," Mark said, "And this time we've got something that that'll really get you! Go, robotic attack dog!" from behind them sprang a big metal dog that charged at X. He lifted his right leg high above his head and at the last possible second of the dog charging at him, X threw his foot down, smashing his heel into the dog's head. The impact made the dog malfunction and then explode. John and Mark stood and stared as X just walked past them.
"Hey," John said, "get back here, we aren't done with you yet!" John went in and swung for a punch, but X just ducked. Then Mark joined in and started to try to punch him too. But they both were unsuccessful at even landing one hand on the cool crook. Then, done with their game of trying to catch him, X round house kicked them both in the face which sent them flying backwards. They got up quicker than any regular human would and reveal that their cheeks; the spot where they had gotten kicked in, had no skin anymore and just showed a part of a metal plate.
"Now you're gonna get it, X" Mark said, "Do you have any idea how much android skin costs?"
"You know," X said, "for androids you guys aren't really better than the average human."
"How dare you," the two androids said, and then they charged at him with full force. In a matter of seconds they were on the ground, it seemed that they tripped on X's leg and then X kicked and punched them while they were in mid air. John and Mark lied on the forest trail a mangled mess.
"Yet again, another humiliating defeat, when are you two going to quit?"
"We…hate you."
"Quite an embarrassment to twenty third century technology, bye," X said and he walked off back to the trail and to the next town. But little did he know that a man was waiting for him, the same man that took the village's treasure.
He was a big fat man in a suit. He smoked a big cigar when a man burst through his office.
"Mr. Big," he said, "we've received word that the artifact in the town over that we stole…has been stolen back!" Mr. Big got up and slammed his hands on the table.
"What?! How can that be? We had the best security available."
"The thief managed to get away, but we did get a picture of him." He slid the photo captured on the security camera to Mr. Big. He looked at it.

"I want this man found and dead, do you hear me?"

"Yessir!" the man said and walked out of his office. Mr. Big returned to looking out of the window, thinking of ways to torture the mystery thief.
At the entrance of the new town of New Atlantis, X read the welcome sign. "Welcome to New Atlantis: The place of new beginnings of lost dreams" X didn't believe this when he walked through the city, as he saw the endless display of poverty and sadness. Several starving children begged him for food, he gave them what he could and walked further into the city. He knew this place stunk of greed, it was his job to clean this city, just like all the others. He took directions from an old homeless man to city hall. He began to walk up to the gates of the big building but stopped and hid when he saw two robots walking around the area with his face on their chest screens saying, "Wanted". He ran in the other direction but ran into a big man that knocked him back down.
"Going somewhere," the man said smiling, "mystery thief?"
X got back up and dusted himself off, "The name is X," he said, "And I have no idea what you are talking about."
"I'll give you a five second head start before I knock you into the ground."
"Fair enough." X agreed, he jumped on his face and used the cleft of the man's chin as a base to climb a tree. From the tree he swung to a wall and ran up it to the roof of the building. The large man whistled and two other men came out of nowhere and ran for X. He lept from building to building, but as hard as he tried, he could still see the three men right near him on the ground level. As soon as he saw the opportunity, X slid down the wall of a building he lept to and went over an iron fence in the alley of structures between. The three men looked around for a second then saw him on the other side of the fence in the alley. X laughed but then kept going as he saw the largest of the men charge at the fence. The man made little work of the fence as it fell like sticks to his massive body. He ran through the narrow ways to slow the men down, but it would never stop them. As he came up on a corner that only led to the left he thought of another idea. X slowed down to let the men get very close to almost touching him, then at the corner, he ran up the wall curve, back flipped and ran the other way as the other men ran around the corner. He thought that he lost them, but he soon dashed that hopeful thought as he heard banging sounds. It turned out the men bashed through the brick walls to get to him. X climbed up a wall, but it was quickly smashed by the men. He fell and was punched out by one of them.
When X had awakened, he was tied to a chair in a dark room with one lamp over his head. He was confused and his head hurt. Mr. Big stepped out of the shadows.
"Hello, Mr. X," he said with a smile, "So nice of you to visit me."
"Yes, hi…you."
"You don't know me, do you?" he said.
"A bald fat man with a goatee?"
"Clever; no, I am William P. Biggins, the best business tycoon on this coast. But everybody calls me Mr. Big."
"Still not ringing a bell."
"I am also the man that runs this entire city and the man who had a very important facility and holding center for a golden idol a few miles away from New Atlantis."
"That's no big deal," X said, "this place has more poverty and crime than the rats do, and that was an important artifact and treasure of the people in the nearby village, not yours."
"Ah, but they missed placed their little artifact, I was merely exercising my squatter's rights."
"From what I had heard, it was looted during a freak arson in all the confusion."
"Oh, well, easy come easy go I suppose."
"You can drop the nice guy act; I can tell you're a big shot. But don't flatter yourself; I've seen bigger slime balls in a gutter."
"Laugh while you can, Mr. X," he said turning away from him, "But I will soon have you begging to die at my feet, but not until you get me back my treasure and every other valuable object you can. With your thieving skills and my brains, I will bring the world to my knees! How does that sound?" There was no reply, Mr. Big turned around and saw an empty chair with the rope neatly draped on the side.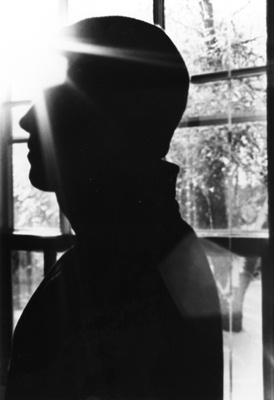 © Megan M., Rives Jct., MI