Preview to A Story I'm Writing
September 6, 2012
Catherine looked at me, and then continued down the loooong corridor, "I'm not really good at explaining this, but spirits are kind of like reincarnations of the seven elements," seeing my 'what the hell are you talking about' look, she added, "The seven elements, not like those from the periodic table. I'm talking about the mythological elements. Fire, Water, Earth, Wind, Shadow, Light and Storm. It's currently unknown as to when the Contract is made between humans and spirits, but the current belief is that it is decided at birth.
"The origin of the pnevma is unknown, but ancient stories have traced back as far as Ancient Greece, which is allegedly the place where the pnevma were created. Which is why the name of our…particular kind is pnevma. It is assumed that after Greece invaded Egypt, and then the Romans invaded Greece and expanded throughout the world, that the pnevma had intermixed with other cultures, and now it is possible to find pnevma among every race. And by the way," Catherine looked back at me, "Pnevma is only our formal name. We're much better being known as Hecateens. Hecate is the Greek goddess of magic and spirits/ghosts, and every single Hecateen we've ever heard of awoke to their Contract when they were in their teens, so it's the perfect name for us."
Another shadow ghosted through her eyes as she said that, but I just let it be.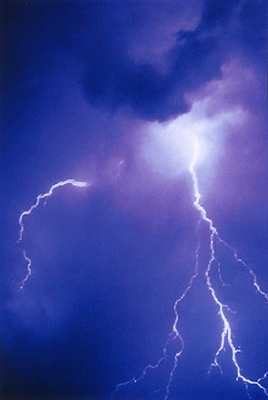 © Steve A., Goodyear, AZ