Gone and Forgotten
December 16, 2019
My first memory took place beside the window, where I spent most of my days. The rays of sun warmed my body. I cherished every day of my life, knowing, one day I would die, just as everyone else did. My time on earth was much longer than that of the flowers. I was so lucky, although my luck could only last so long.
I was apart of a large family, but the only one that really ever cared about me was my mom, Rey. She supplied me with everything I needed. I could tell that she loved me by the jovial expression on her face when she looked at me. She had curly, brown hair, and eyes that could never decide what color they wanted to be. When I was young, I remember mom coming home each day and being so glad to see me. She bathed me, and prepared dinner that was specially made for me. She always knew I was a picky eater. After she fed me, she would sit beside me and the window that carried the sun. As she sat, she ate dinner, and talked to me. She would tell me how her day went. Some days were delightful, while others were filled with tears. When almost all on the light in the sky was gone, I knew that my grandmother would soon be coming to get mom ready for bed. Before leaving, Rey whispered to me,
"Goodnight. I love you."
I relied on those three words to hold me through the dark until light rescued me again.
As we grew taller, our bond weakened. Mom didn't give me the same attention that she used to. She no longer sat beside me, made me dinner, bathed me, or said goodnight. The sun was my only friend and source of energy, but he, alone, was not enough. Each day, I died a little. I became a victim---a victim of loneliness, loss, and neglect. No one looked at me, or talked to or about me. I wasn't a subject in anyone's mind. My family walked past me. I stared at them, longling for them to experience the achy disease that I had, so that they would at least attempt to find a cure.
By my last night on earth, malnourishment had caused me to become sallow. I knew that the end, for me, was near. For the last time, I glanced at the now, eleven-year-old girl who had once loved me.
Goodnight. I Iove you.
All traces of chlorophyll vanished from my leaves. I'm gone and forgotten.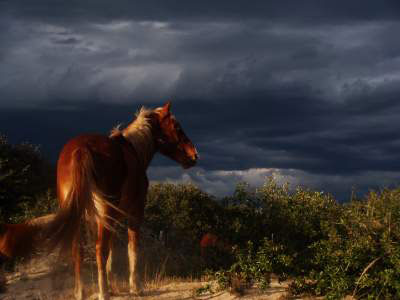 © Katharine H. Greensboro, NC