But I Love You
December 4, 2020
Jake don't leave please, don't leave. Lola cried. Lola you know I have to. Jake replied. YOUR GOING TO DIE! Lola cried. Lola, I won't die I wouldn't let my little sis down like that. But Jake People ALWAYS die in the military. Lola said. Lola come on let go. Jake said. NO! Lola yelled. Jake shakes off Lola. Lola starts Crying even more. Bye, I'll see you in May. Jake says. But I LOVE you please It only January Please don't Jake. Jake leaves.
MAY
Jake opens the door and sets down his stuff. Lola runs to give him a hug. JAKE! I MISSED YOU! Lola yelled. LOLA I missed you too. Jake says. Lola and Jake hug. You missed my birthday. Lola says. I know and I'm sorry. Jake says. How old are you now? Jake asked. I'm 8 NOW! I'm 8! I'm SO BIG NOW TOO! Lola said excitedly. The day goes by and jake starts to leave but Lola runs toward the door and blocks it. Lola, we have been through this come on please move. WHY!? You're ALWAYS LEAVING JUST STAY! PLEASE! Lola said. Lola please just move. NO! Lola said. Jake picks up Lola and moves her beside the door and walks out. I'll see you in October. jake said. JAKE, I LOVE YOU! Lola yelled.
OCTOBER
Lola sits and waits for jake to come home but he doesn't, every day she sat there and waited until November.
NOVEMBER
Lola come here! her mother yelled. We got a letter from jake it looks like. open it. ok. Lola opens the letter and reads: Dear Rezver family, Jake has died and we need to know what you want to do. Do you want to bury him or cremate him? Sincerely, General Franks. Lola cries.
DECEMBER
Lola will you please come out of your room. her mother said. You haven't left your room since yesterday morning, Lola come on. Why? Lola says. You need to eat. Fine. Lola gets up and walks out of her room.
5 YEARS LATER
Lola sweetie her mother yells. no answer. Lola! her mother starts to her door. She opens it and screams. Lola lays dead on the floor with Jake's death certificate in one hand and a note in the other. Her mother picks it up crying. The Note reads: Now I can Finally be with Jake again. Bye Mom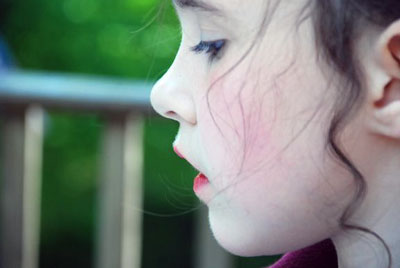 © Julie P., Rochdale, MA