Relsh.
July 2, 2009
Six people sat on a bench by the camp fire watching the blue flames from the driftwood. Turning green and blue then back to green again.
I was the seventh person there. I was the only one who was scared at this point. It was the sixteenth of September. The only time i would never come here.
There was something here. No one knew what it was. But i did. And this was my chance to find out if it was true. I had been near it. But never seen it. I didn't even know if it was human. It could speak. It was a hoarse gurgling sound. I remember it telling me to come near. I ran as fast as I could. And ever since then I never came here on September sixteenth.


We were telling scary stories and it was getting closer to me every minute. By the time twenty minutes went by of lame stories that I've heard to many times someone said my name.
"Ally it's your turn." Jessica said. I nodded and began my story:
"One night in this very camp. I was nine years old. And I had never been here before. And it was this day. September sixteenth." Someone interrupted me. "What's so special about this day?" Jack. Obviously. "Oh no it wasn't special. Not at all. In fact I was this close" I held my index finger and my thumb and inch apart, "To not coming tonight because of it. It's not safe out here tonight."
I heard six gasps and smiled. I got their attention. "W-why?" Kelsey pressed. I took a deep breath. And spoke clearly: "A creature lives here. One that isn't friendly. And I have not seen it. But I know it's hungry to kill." I saw people squirming in their seats. They knew, after this they wouldn't be able to fall asleep. "I was walking around while the sun was going down looking for fire wood and I saw was looked like slime on most of the trees. I thought maybe it was just because of the rain. Then I heard rustling in the leaves like someone… Or something was following me. I walked a little faster feeling a singe of fear in the pit of my stomach. Then I heard it getting faster. But, eventually it faded." I took a deep breath ready to continue when I was stopped. "Wait" Jessica, "That cant be the end?" I smiled. "No. Not even close." "When I got closer to camp it came back. It spoke to me in a hoarse gurgling noise. 'Come here my child' I was too scared to find out what it was anymore so I ran.


"W-what happened after?" Kelsey whispered. "Well I heard one of the horses pleading for help. I heard a tear and then silence."
"Did it kill the horse?" Jason. "Yes. By the way it sounded it most likely killed the horse."
"When does he come around?" Jessica asked.
"Around ten thirty." Her eyes went wide. We only had ten minutes left.
I sighed. I knew everyone wanted to go home.
"Jessica go start the car. I'll get the truck running." I got up off the three stump and hopped into my truck. I turned the key and all I heard was a soft 'Click'. My truck wouldn't start. "J-Jessica? Did your car start?" I stammered nervously. "N-no.."
"Hey! Where's Kelsey?" Jack yelled.
Just then we heard a scream not far out in the woods.
We were going to die. And it wont be done with mercy.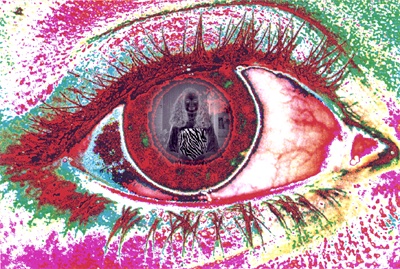 © Cassie H., Carmi, IL