Excerpt from Of Crowns and Daggers
December 12, 2010
We are everywhere, on the brink of desolation and amongst the throngs of a city. Our faces are distorted by shards of the past, all emotion clouded by the animal drive for survival and the human struggle for vengeance. Our hands are covered in the glistening shades of cardinal, dealing out a set of cards that cheat fate, cheat life, cheat reality.

We come and go as we please, fighting a silent war that never ends. Who do we fight? Perhaps ourselves. Perhaps all misconceptions about us. And perhaps the cards we have dealt.


As for identity, we haven't one. Or perhaps it is that we just have one too many. Always shifting in intentions, morals, and even appearances, we are exactly what you want, just who you aspire to be, and precisely what you fail to see for what we truly are.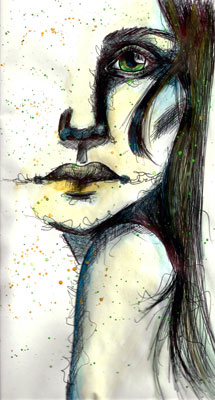 © Kelly B., Wichita, KS