An Apology
February 29, 2012
I saw her at the Salvation Army today. I don't know how I expected her to look;maybe a tear-stained face, maybe a red nose, maybe not at all. She saw me and smiled. I smiled back a bit and left the shop.

She was alone, while I was in front of her with my own mother.

How long has it been? Two weeks? But I saw her out buying things. My mother went to the funeral; I didn't know her, so I didn't go. I feel ashamed, embarrassed, like I've walked in on someone while they were praying, or crying. I didn't say I'm sorry. I didn't say how are you. I barely even smiled back.

I did go outside and cry.

Because I saw the pamphlet from the funeral.

And that made it real.

And I am so, so sorry.

Because it never should be.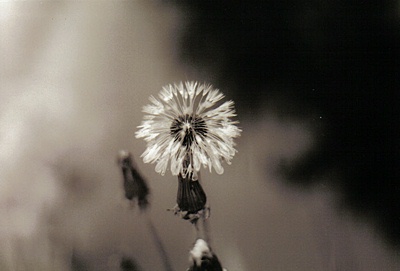 © Sarah S., Poland Spring, ME