The Earth
June 23, 2012
I am life, and I am death. I hold trillions of living things. I can take life away, and I can give it back. I take the old away, and new ones take their place. I am light, and I am dark. In comparison with others, I am small, but no living thing on me has seen all of me from the surface. I have lived over 30,000,000 times as long as any man. I am solid, and I am liquid. Hot and cold. I have but one follower, and it is around me all the time. I can be rock solid, or you can slip right through my surface. If you fight me, I will win. If you do not, you will lose. Nobody can match my power. No one even comes close. In some places, I am beautiful. Others, breathtaking. Others, horrifying.

I am life. I am death. I am the world.

Before I was living, I was molten. Some say my follower, the moon, was formed from a large asteroid striking my surface and breaking a part off of me. Nobody knows how life started on me. It just did. The first creatures on my surface were fierce and large, though they were killed off by a rather painful asteroid strike. Then, as a result of the asteroid strike, I froze over, protecting myself from future strikes that might scar my surface. Then, in this frozen wasteland, man emerged. I will not reveal the secret of how this happened, it just did. Nowadays, pollution is slowly killing me. I may have to kill off these humans soon. Very soon. I am sick of them chopping my beauty to pieces, and scarring me with those "Architectural marvels" they are always building on me.
Soon. Very soon. . .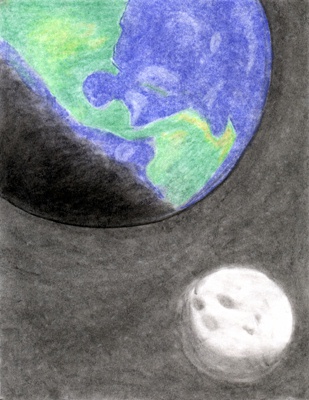 © Bianca C., Phoenix, AZ