Snow: A Lonely Story
December 20, 2016
On Sunday you came over to the house. It had been your birthday party earlier. You, Jordan, and another person went sledding at Carroll College. You were trying all the jumps, and got Jordan to go on one with you.
But you had to drop Jordan off at work, and you never said if you were coming back. So the other person went to go sit in her truck alone in the front passenger seat. She didn't turn the vehicle on because she felt miserable, and she felt as though she didn't deserve the heat and the warmth.
But you came back, and you went to the house after a half an hour or so. And on the long stretch of road, just past the fort, you spun out into the ditch on the side of the road. You were calm, and your passenger was apologetic, even though it wasn't her fault. You got out of the ditch after she called her mom and dad to help dig you out.
But little did your passenger know, what else was to happen that day. She didn't know that she would feel like she lost something when you refused to touch her, or that she would feel rejected when you refused to talk to her. But you did hold her hand while not talking to her.
But when you left the house, you texted your passenger once to let her and her family know that you were home safe. And then you didn't talk to her for hours. Her mom told her that she was being ridiculous, and that you should want to have a few minutes without your passenger "harping" on you.
But your passenger couldn't help but feel like that if it hadn't been for the deep snow that you had found surrounding your car in the ditch, she wouldn't feel like she was alone.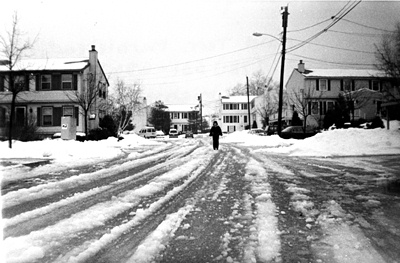 © Krystie K., Marblehead, MA