Dating Taylor Lautner: Chapter Two
March 25, 2010
The backstage area was crowded.Stage directors,tech crews,make-up artists,wardrobe stylists,dancers,back up singers,Singers and Actors and Actresses.I was in my dressing room. Mary,my make-up artistwas dusting plae blue eyeshadow over my eyelids and Anyah, my warbrobe stylist was putting a black jacket over my white tee shirt that had New York Skylines screen printed onto it. Trena, hair stylists was pulling half of my hair back into a half pony tail. I looked like a teenager going to a concert and in a way I was. Except I wasn't just any teenager. I was known as the innocent Pop Princess and not only was I attending this concert I was also performing,presenting and being watched by millions of people-some who love and some who despised me-and reporters waiting for me to mes up so that they had a good cover story.
A knock at the door pulled me back to reality. Dan, one of the stage directors poked his head in. "You need to get to your seat Miss Shea we are down to ten minutes." I nodded and Dan went back yelling to his assitant.
"Take a breath and go find Taylor." Mary smiled. "Okay and thanks guys." I left the room and found Taylor sitting in the middle section, thrid row. I smiled as I saw him and he stood up to let me in. "You look nice." He coplemented me. "Thank you" I said looking over him. Classic Taylor I thought. Greyish-black suit, custom made to fit his muscels. Beautiful, I thought. "You look good too" I said and he took my hand. He blushed slightly. "Thank you."
After a few Minutes Katey Perry came out to sing 'We will Rock You' and announce Ashton Kutcher as the host.
"Hey! Hey! My people, What is up!?" He yelled running out to center stage. "Okay so we know that the Video Music Awards are known for two realy big things. What are these to things you ask? Well, one really good performeces and certain stars making themselves the most hated person in all of music."
WE all cheered and laughed and then he annouced the next performer as Britney Spears.
Nickleback won 'Group Video of the Year' and Justin Bieber took 'Male Video of the Year'. Beyonce and Lady Gaga performed.
Taylor and I made our way backstage while 'Rap Video of the Year' was being announced. I changed into a strapless two toned blue dress and a pair of silver high heels. Taylor wished me luck as he prepared to present the next award. I gripped he cordless microphone in my hand and waited for the lights to go down onstage. Once they did I sat on the top stair on the top platform. I tok one last deep breath and brushed back a strand of my now free-flowing hair. Music began to slowly play and a spot light focused on me. I began to sing as people cheered.
"The sun shining, woke me up from another dream of you. I bite back the tears and go through the same routine; hair, make-up and old blu jeans. Hmmmmm
Then I close my eyes and I begin to smile as I see your face . When Iopen my eyes I fight the tears as the image of you fades away and I say 'I'm just one more fantasy away from you loving me.'"
-I slowly walk dowm the stairs to the lower stage the make my way to center stage-
"Laughing with my friends in the hall acting like I'm not hurting at all. Then you walk bye, holding her hand and my heart breaks again.
Then I close my eyes and I begin to smile as I see your face and when I open my eyes I fight the tears as the image of you fades away and I say 'I'm just one more fantasy away from you loving me' Mmmmmmhmmm. One more Fantasy away from you lovin me."
Lights went down and I walked of stage and changed into a whit tee-shirt and a black vest and jeans and black thigh high boots. While I changed Taylor and Taylor Swift walked out on stage. Everyone clapped.
Taylor swift started, "Ya know, I have won many awards in my years in this buisness but I have never won this one so it makes me very happy to be able to present it."
Taylor L. stepped up "The nominees for 'Breakthrough Video of the Year is'" I was still back stage so all I heard was Justin Bieber, Miranda Coscrove, Layla Shaw and Lizzy Shea! That excited me. "Hurry!" I yelled at Mary who was sweeping more blush on my cheeks.
"And the winner is..." Silence.
"Lizzy Shea!" I screamed as they said my name at the same time. I ran from my dressing room to the stage. I cried I was so excited. I thanked everyone and then went backstage again. THe rest of the awards went bye quickly and I didn't really remember anything after getting my award.


>After the awards<
I was sitting in one of the chairs and Taylor was leaning against the wall. "Are you still happy?"
"Yes!" I said excited.
"I'm proud of you. I really am." He said smiling and moving closer.
"Thanks Tay. That really does mean a lot to me." He nodded and kissed me softly and with love.
"What time do you have to be on set tomorrow?" I asked.
Taylor sighed. I always ruined good kiss moments. "I don't I'm off tomorrow, All day with you!" I smiled.
"Excellent!" I pulled him to my lips.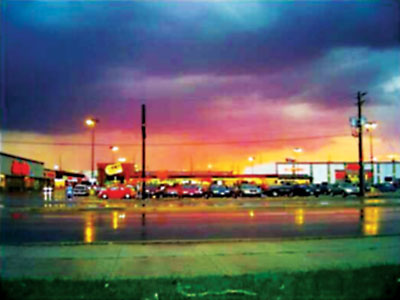 © Jasmine N., Lyons, IL