Letters
February 29, 2012
They have a conversation with their eyes long before they speak.



"John," she says finally, a clipped, concise monosyllable, "you have to go back. You need—" She does that intake-of-breath-biting-her-lip-flutter-of-fingers thing she does when she can't think of a word, "you need closure"



"Can't I—"



"John."



"Can't I get closure some way else?"



"John. You haven't been there since the day—"



"Yes, I know. I know." She gives him a look.



"Now. Do you have the letter?" He blinks. She doesn't, and tilts her head. He sighs, and rubs his eyes. He leans over and unzips a messenger bag. The top of a beige hat peeks out of the top, but he hastily shoves it out of sight. He clutches a much-crumpled piece of legal paper.



"Good. Now, are you going to read it?" His knuckles are white.



"No."



"So I'll read it?"



"No."



"John. This will honestly help you. I promise." He clears his throat, and unfolds the paper, barely glancing at it as he begins, "Dear Sh…" his voice cracks.



"You can do it." He glares at her.



"Dear Sh…" he closes his eyes, "…lock, Lestrade came in the other day, t—to drop off some things you left at the station. I don't know why it takes them months to get things like that done, but you know…the police…force." Clear throat. "Molly and I have been—" glance at her, "—speculating where you could be, what you're up to. Mrs Hudson was wondering …wh…to do with your skull, wondering if I'm going to clean up, but I told her I wasn't going to touch a thing in the whole bloody apartment. Because it's your bloody mess, isn't it? Imagine that. Sherlock Holmes—" choke. Cough. Clear throat. "Sh…Sherlock Holmes is…all over the telly, and all anyone wants to know id if I'm going to sweep up my old flat. Anyways, look at me, I'm a pathetic, wallowing in self-pity like this. I'll be fine, you know. You always said—you always said caring was a disadvantage, but in the end you cared. And so…and…and so did I. L—" deep, deep sigh. "L—. L—. Jesus. L…" angry swipe at eyes. Sniff. "People will talk, you know, if they ever saw this…" watery half-chuckle. Sigh."Love, John."



The grey skies are silent. The office is silent. She is merely looking at him. He rubs his nose, and folds the note back up.



"That was very good, John. That was…quite moving." He stands up.



"Right, I'm going now." He says. She nods. "I'll see you next week." He turns and walks away.



It's cold outside, and the wind batters him from all sides. Reaching into his bag, he pulls out a deerstalker, and unties the flaps. It's warm, and he feels his feet begin to walk the familiar path. To Mrs. Hudson. To Home. He touches the creased letter inside his pocket, and sighs.



"Thanks, you bloody idiot," he whispers to the sky.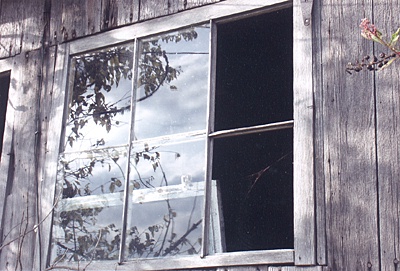 © Cassie H., Carmi, IL