Cytus II- Disaster
February 13, 2015
"It's amazing, isn't it?" the girl says, leaning on her lover.
"What is?"
"I'm dying and I can't even feel it." The girl sits up straight and flexes her fingers, one by one, in front of her face. "I can still... do everything."
"Of course you can," the dark haired boy replies, kissing her forehead softly. "And so can I."
"How long do we have, again?"
"One month."
~~~
"Isn't there anything you can do?" The girl's mother clutches her daughter's fingers. "Oh, Vanessa..."
"Ma'am, you are dying as well," the doctor reminds her. "Please do not strain yourself."
"Why would it matter?!" The woman stands up in hysterics. "She's dying! My baby girl!"
The doctor presses his lips together coldly. "Ma'am, there is nothing we can do."
"It's okay, Mom," Vanessa reminds her mother. "As long as I get to live my life well for the last month I have."
"I didn't think you'd die at seventeen," her mother wails. Vanessa holds her mother close and leans on her, green eyes sparkling ever-so-slightly with the prick of tears.
Quietly, the doctor exits the room.
~~~
"You're telling me you've been researching this for five months and you have what- nothing?!" The scientist slams his fist onto the table. "People are dying, Pulseva! Every day!"
"Well, there's nothing to be found! The virus is spreading, Ishihara. It's deadly contagious, there's no cure, and civilization is dropping." Pulseva stands up from her chair, letting it spin away behind her and clang against the window. "All we can do is let them die."
"There must be something," Ishihara says. "A way to let them live..." He steeples his hands in thought.
"Pulseva."
"Sir?"
"Tell me about Ververg. Is she ready for human souls?"
Pulseva gapes at him. "Ishihara, you're a genius."
Ishihara smiles a slightly crazy smile. "I know I am."
~~~
"Are you sure about this, Vanessa?" The dark haired boy holds his papers close to his chest. It's a bit too late to ask, of course, seeing as Vanessa is already in the hospital bed, blonde hair shaven clean. "You don't have to-"
"I want to," Vanessa insists. Then she smiles sadly. "You know, you didn't tell me this was the big project you were working on."
"I didn't expect to operate on you," the boy replies, round face crumpling in sadness.
"You aren't even the one operating, silly," Vanessa says with a grin. "You're just the memory transferrer or however it's called."
"Memory and Emotions Coding Specialist," the boy says, biting his lip.
"You know it's too cute when you do that," Vanessa laughs, and the boy smiles.
Suddenly, Pulseva enters. "We're ready to do this. If you're backing out, do it now." She hands a clipboard to Vanessa. "Sign here if you aren't."
The page is a mix of rights and legal terms, confusing to anyone but Vanessa. She looks it over quickly, then lifts her gaze to the boy's. "I'm doing this for you," she says as she signs her life into Ververg.
"Thank you," Pulseva says in a clipped tone, lifting the clipboard from Vanessa's hands. She turns to the dark-haired boy, who looks like he's holding back tears. "Now, Sand, get to your post."
"R-right!" Sand says, swiping at his eyes and sitting down at his computer. "Vanessa-"
"We're going to give you sedatives." Pulseva slowly picks up a syringe from the table beside Vanessa's cot and touches it to the girl's arm.
"Wait!" Vanessa says, stopping Pulseva's hand and turning to Sand. "I love you, okay? Always remember that."
"I love you, too," he says quietly.
Pulseva rolls her eyes and inserts the needle into Vanessa's arm. Vanessa's eyes slowly close as she descends into and is saved from disaster.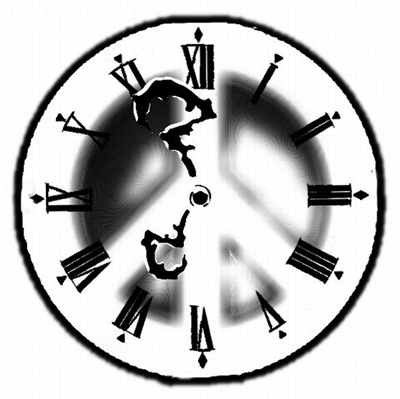 © Joseph S., San Anselmo, CA