Waiting
June 23, 2009
I've been waiting for a long time.

Waiting for my mom to quit smoking. But it's never gonna happen.

Waiting for my dad to stop drinking. Never gonna happen.

Waiting for my older sister to get away from her abusive boyfriend. Maybe it will happen someday.

Waiting for my little three-year-old cousin's body to be free of cancer. It might happen very soon.

Some things never change. You could wait an eternity for them, but nothing happens. It's like a roller coaster. You stand in line for hours and when it's finally your turn, the amusement park closes. Bummer.

Sometimes you wait so long for something you imagine is so great. But the wait's not worth it. When you get to that roller coaster, it's nothing but a lame kiddie ride that goes around in circles.

So why do people wait?

They wait because of hope. Hope keeps everyone alive. Hope gives you the strength to believe that maybe, someday, some way, something amazing will occur. Hope makes the impossible seem possible.

If you have enough hope, maybe you WILL get to ride the roller coaster eventually. And even if you don't, keep on believing.

I remember waiting for stuff before. I wait in the lunch line in the school cafeteria. At recess I used to wait to use the swings. I've anxiously waited a whole semester to see my report card.

But that waiting was different, because I knew that my goal would definitely be reached. I always got to buy lunch. I always got a chance to swing. Report cards always came out.

With big picture stuff in life, sometimes you just wait forever . . . and ever, and ever. I know I'll always be waiting for my parents to quit their bad habits. That's a fact I've accepted. But I can still have hope.

Hope is what gets me out of bed in the morning. Without hope, no one would have any reason to believe that when they got up they wouldn't trip on the rug and plunge out the window to their death.

I have hope that one day my sister might turn her life around and get out of the bad relationship. I have hope that at the next family reunion my cousin will have a head of blonde curls again.

Whatever happens, I just hope that my wait was worthwhile.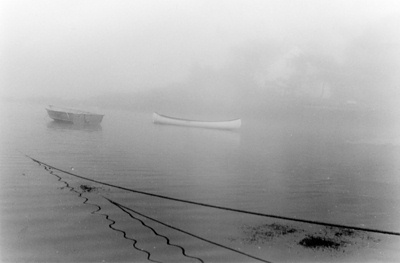 © Steve S., Marblehead, MA