Epiphany
May 24, 2009
Life can come and go in the blink of an eye. Someone you love can be there one day, and just disappear the next. It comes so fast and unexpectedly, you feel like you ant breath and your whole world has stopped, that there is air under your feet and nothing is supporting you.

I remember the cold tingling that started from the tips of my toes in a in a short time consumed the rest of my body. I remember the pounding headache in my temples. The beat of my heart pounding in my head, the only indication I was still alive. I knew death occurred, I knew it happened every day, but I wasn't ready for the day death came knocking and snatched away someone very close, someone very loved, someone who is truly missed. I learned something that day. Life is never guaranteed, it can be crumpled up and thrown away our existence on this world can end in a flash, and all that is left is the memories harbored by grieving survivors.

The day I got my dose of reality is still burned deep in my memory where it will never leave. I recall my sore aching joints as I got out the car from a three hour drive and how every muscle seemed to be screaming from my lack of movement. I followed my family into the hospital where I let the rain beat on my face, stinging it with its icy coolness. When the automatic doors opened, greeting us with an ear piercing screech, my face flushed from the sudden temperature change. When we found out what room my cousin was recovering in, we followed a nurse in scrubs who led us to our destination. The only sounds that were heard were the sounds of our squeaky sneakers against the freshly waxed floors, the buzzing of various machines, and the chatter of doctors discussing their patients. I knew when we had reached the room because of the drastic expression change on the nurses' face. She excused herself so that we could greet my grieving Aunt and Uncle and my cousins' fiancée in private. I remember walking in and having my mind going blank. Seeing my cousin strapped to several wires, plugs and machines shocked me and left me speechless. We said our weak welcomes and all stood in silence while the machine monitoring Jason's heartbeat continued its slow steady beat. In a coma, Jason laid like a concrete statue, motionless with bandages all around his body, his face pale in contrast with his several bruises that decorated his swollen face. He looked nothing like the happy, excited and robust cousin I knew and loved. The rest of the visit continued with the seven of us rotating shifts to go to the bathroom, eat, and get fresh air, as well as to give us some private time alone with Jason. When it was my turn it was around 9:30 at night, and I had no idea what I was going to say. I sat there and I prayed. Prayed that he couldn't feel anything, that he would come back to us soon and that he would be healthy again and life would go back to normal. I didn't know what else to do so I ended my session by bringing my lips to his left cheek, the only part of his face that didn't seem bruised, and lightly kissed him. The restless night continued, and around 11:30 a nurse came and told us that Jason didn't make it, that he was gone. I can never describe the emotional and physical pain that seemed to rain down on everyone as an endless stream of tears followed the news.

That day, I realized that life wasn't like I had known it back as a little girl. It's cruel, it's unfair, and most of all it's unpredictable. My epiphany occurred then, and I learned that life in no way, shape or form is guaranteed, and that we need to make the best of it. We need to love our family, our friends, and every second of our existence. We never know when our time is up, when what is truly ours, our life, will be snatched away, and never given back.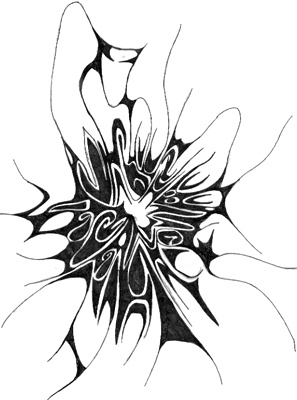 © Ansley F., Tifton, GA