Life Behind Shades
October 14, 2009
Robert Browning wrote; "The best is yet to be, The last of life for which the first was made." Words that as I drive through a state that i've only ever passed through, I can't seem to scratch.

"You know I called him. Asked if he was going to see you at all when you were in town." My mother's voice was clear, despite my hope to drown it out with the cries of 'The Script' CD that I had on repeat.

"Stop, I don't give a sh** about that anymore." I didn't put an effort into being heard, I knew that she was watching my mouth move in response.

You see, there had been a time in my life when my father could do everything wrong, and it seemed I was wonder woman. His little princess trained to endure it. There was a time that I knew, that when my mother overreacted, and on many occasions she did, I could depend on his support. There was even a time when I thought that he cared enough to get his life together, by having a new start, in a new town, where the possibilities of such improvement exsisted. An alternate universe when he cared enough about me to put effort into an attempt to get to know me, and maybe build a foundation for a relationship, not only with myself but with my siblings; the other parts of me. The truth of the matter, that was all just a dream I had a long time ago.

"He just walked around the thought."

"Like he didn't care, I know. So save your breath." I grew aware of the sudden increase in my vehichle's speed, so I lifted my foot off of the acceleration as I eased into the other lane.

"Olivia, you need to talk about it."

"I don't need to talk about anything." At that moment my voice seemed razor sharp, but I was quick to put a stop to my mother's next variation. "And before you say it, I don't have to do anything either. Well except drive through two more states before we're at least close to home." I smiled as she rolled her eyes.

People always tell me that I look like my mother, that is, untill they are my father and then it's the perfect combination of the two. In my opinion, I'm more like my sister, my best friend. We're both devilishly intelligent, and a thousand times more stubborn than anyone else, yet, she's more laid back then I am.

"So you're not going to talk about it?" My mother seemed more then disappointed, she sounded hurt. My mother was a psychiatrist, and ever since that tv show, Gilmore Girls, she wanted that type of relationship, where I would talk to her about everything. But I'm more of the silent sufferer. I'd rather face things by myself.

"There is nothing to talk about. It's another epic disappointment, he didn't go to Charlie's wedding, he didn't want to see me when i'm home for the first time in five years, and only the second time in eight, that's fine." I inhaled then, consentrating only on the shaking of my lungs and the sudden urge to close my eyes. "He's made his decisions. And honestly, i'm running out of excuses for him. The others were able to see things, and now so am I. End of discussion."

I had constantly been the only one trying to fight for our father, and after so many years of preaching to the siblings who were tired of being broken to slivers, I have up. It doesn't mean I don't love him, it doesn't mean that Charlie will disown him for ditching out on her wedding, but it means that we're done making excuses, attempting to sugar-coat lies and pain. You can't change a person, let alone help them unless they are willing to put a foot forward, and hold your hand.

Even as I realized this, and convinced myself, I couldn't help the tears that swelled in my eyes, his blue eyes, or the fact that they swarmed down my cheek. Burning truth behind dark sun glasses. Life behind shades.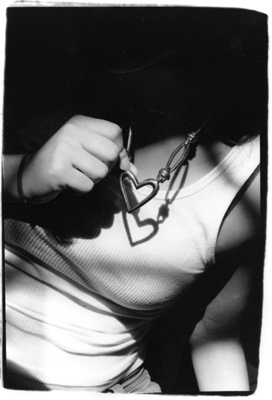 © Julia R., Bethesda, MD