Bitter Cold Gone Sweet
October 12, 2009
It was a dark Saturday night. I was sitting in the park waiting for Alicia to come get me. I wasn't aware that she wasn't coming to get me for another hour until she called me. I wasn't entirely mad, but I was definitely horrified. I was shaking inside my sweater. Glancing at my phone for the time every second. How long was it since she called me? My mind tells me about fifteen minutes but it feels like it's been hours. Suddenly I hear the brush of footsteps and I freeze in place.
"I thought I might find you here." I tensed at the familiar voice. Was following me?
"Hi… Joe." I managed to say through my chattering teeth.
He sat next to me on the rusted bench.
"I…Uh… heard you like me."
Even in the cold his voice sent shivers up my spine. He was so close to me.
"I-uh-well… yeah." I muttered.
I peeked over at him and saw him smile.
He shifted in his seat and pulled off his tan jacket.
He set it on my shoulders.
I took a deep breath. "You… don't have to pretend to like me you know."
I looked over at him and met his eyes.
"I'm not pretending." he said.
I felt my face get red and my eyes dropped to the ground.
It was silent for a moment. I turned my head forward and watched the clouds pass.
"I was…scared to talk to you." he mumbled.
I looked at him. "Why?" I asked.
"I-I don't know." he buried his face in his hands.
"I really liked Joey." I scoffed.
"Why?" he asked.
"I don't know." I giggled. "All I know is I really like you now."
He looked up, smirking. "I thought so." he joked.
I rolled my eyes. "So… what does this mean?" I mumbled.
He scooted closer, no space between us.
"What do you think it means?"
I snuggled into his arms and waited for Alicia to come pick me up.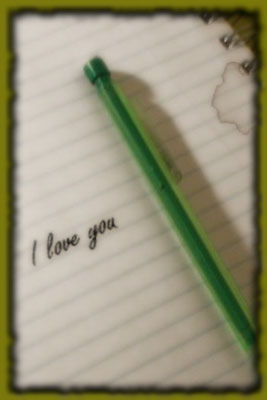 © Rebecca B., Marietta, GA