Break The Triangle
October 25, 2009
"Come on!" She screamed at him as the glass in her hand smashed on the floor. "How stupid are you! You know I don't love you, you know you know you know and yet you crave and when im weak… your such an idiot!"

He sat on the couch with his hands on each side of the inside of his knees. She cheated on him. Again. Again and again and again. And she was angry at him. That didn't make sense.

"Why wont you just leave me already! Why didn't you get out when you could! Don't you understand! Why don't you understand!" She was shaking. He remained placidly calm." It's always going to be this way isn't. Its always going to be like this." She felt beyond defeated." Yeah. It is."

God he didn't want her to say that. He wanted to… He did. He believed that she would eventually choose him. That she would stay. That she would stop. But he knew deep inside of him it would never happen. But he loved her? No. He didn't love her. He loved…. He loved her. But she didn't love him. She wouldn't … she didn't. He stood from the couch. His best friend walked in the door.

"You win." He walked out the door, got in his car, and drove home. No tears, no regret. He had tried. But he would never win.

"What the hell was that about?" She replied by getting up, grabbing her coat and walking out the door. He stared after her, after his best friend, and he didn't understand. He saw the smashed glass on the floor and stood staring at the door, puzzled.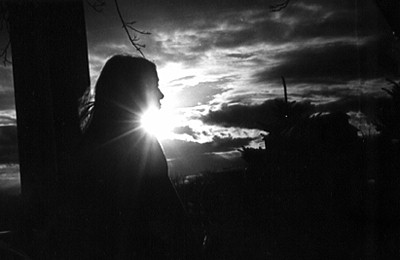 © Elizabeth G., Marblehead, MA