Blind
November 30, 2009
An open palm- raised. A cheek turned away- deep breaths, tears held back. A smack- sharp and bitter, slicing through the heavy silence. A mother, a daughter- physical replicas of one another, yet strangers, pushed to opposite poles of the earth.
At its worst, abuse can leave you bruised, battered, broken. At its worst, it can shove you into a corner, so far that you do not even dare breathe for fear of bursting your fragile surroundings. At its worst, it can pummel you, beat you, pound you, lash you, into numbness so deep that you cannot awaken yourself, you cannot open your eyes in want of proof that you can still breathe. At its worst, it can kill you.
And at its worst, it can do all of these, ruin you until you cannot know for sure that anything has been left of you, grind you into the ground, bring you inches from death- and then leave you to live in absolute, torturous hell.
How can they be so blind? How many curious eyes watch me every day and still do not see? How do they pretend they don't notice the gaps in these lies? How can they look away? Because they do not want to see. They do not want to have to help. They know that I bring only trouble, and they have been taught to stay away from trouble. Because if they see, they will have to admit that these troubles actually exist for some people- that writers do not make them up to amuse and touch us all- that their world has imperfections.
Her skin, cool and rough, collides with mine, leaving my cheek burning, my eyes stinging, my momentary escape into dreams crushed, brought to an abrupt end. "Wha' d'ya think you're…" She trails off mid-sentence, her cruel speech slurred to a stop by excessive alcohol. It has been almost a week since she last drank, and I had begun to believe the habit of downing bottles of water instead of beer would stick. Wrong again. Her hands fly to my neck, calloused fingers bearing down on pressure points she has memorized, tapping into my nervous system and making me shudder… Blacking out, I escape, if only for tonight.
Casts, braces, Ace bandages… Fractured arm? I tripped down the stairs. Sprained ankle? I passed out in the shower, twisted it pretty badly. Broken toe? My aunt's horse stepped on it. Scratched and scabbed forehead? I had a pimple. Cracked rib? Lacrosse practice got really intense.
Excuses. No one cares enough to point out the holes in these lies. No one cares enough to realize I don't even play lacrosse, never mind the improbability of breaking a rib during practice. No one cares enough to look past the excuses.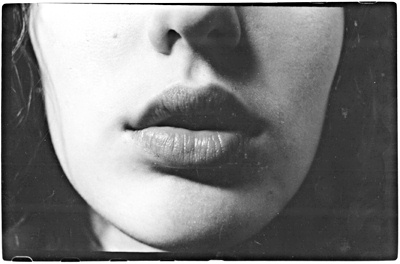 © Samantha A., Southbury, CT