The Screams Of A Silent Girl Part 1
January 14, 2010
Ten seconds. Ten seconds. Till he comes. I braced my self for the hit. In 5, 4, 3, 2, 1. WhACK. I get slapped across the face. Making me fall on the floor. "Get in there and cook my breakfast right now." Yelled my dad Alan. He exits my tiny blue room. I have a single bed, a desk, and a closet filled with hande me downs. I walked towards thekitchen. There is only one word to decribe my kitchen . Ridicolus. Ragdey cabniets, insects and rats every where, and our refirgirator almost empty. I grabbed the eggs and bacon. I can sum my whole life up in forty seconds. MY name Belinda Montez i'm 15 years old. I live in an a torn down small two bedroom house.My "Parents" Are abusive and i've been RAPED. Yes, RAPED by my father. He was drunk. He nevered did it again. He took the only thing I had left my innocence. They only abuse me if they're drunk or just because they want to. I set the plate of food in front of them. THey said they were going to kill me when i turn eighteen, cause they won;t be able to get anymore welfare checks off of me. So, I have 1,095 days left to live. I can't runaway . No money. I can't kill them i want to go to heaven. I'm totally alone, I had a friend but she left a year ago. YOu think i would be sucidal, but NO. I have a list of things to do before that time comes.


1.Have my first kiss

2.get a boyfirend

3.tell my story



That's it. I grabbed my withered book bag and headed out the door.

i hate school. Every one calls me the poorgirl because of my clothes. I wear the same thing everyday really. A white t-shirt, Jeans, converses, and a withered old sweater. This year i grew mentally stronger. So, if anyone messes with me i'll knock them out. No talking. No questions asked. "WELCOME BACK LIONS!!" i read on the school's banner. "Name" barked the school's secretary. "Umm Belinda Montez. ."I replied. She quick;y hands me a scehdule. First period English. MY teacher Mr HAyes. Do iike him?No! WHy? He's arrogant and cocky. He wears tight white shirts, kakhi pants, and 50's styled shoes. He's forty years old and a virgin. "Alright my class won,t be easy." "Tihs is the hardest class you will take."

My other two classes were normal. Fourth period teacher Ms. Londell Is a mixture of Don King meets Rachel Ray. She's nice. "Okay class i want all of you to fill this paper out." "I Want to know all about you" She said handing the papers out.

"When your done turn them in." She added with a bright and friendly smile. She took a seat at her desk. I nevered smiled like that. I want to but I can't. I looked at the paper.



Your Name: Belinda Montez



Parents Name: Alan and Melanie Montez



Intrests: Blank



Phone number:2056905



Address: Mable Drive 305



Give me a brief synopiss about yourself: Blank


I got up and turn in my paper. I felt fifithteen paris of eyes staring ot me.

"This is it?" She asked dissapointed. "Yes, ma'm" I mummbeled. She sighed. Alright go have a seat. What does she wants me to say. Hi, I'm Belinda Montez. I'm fifthteen years old and my parents abuse me. The kids at school make fun of me and i'm toatally alone, and I was RAPED. Yeah no way. Fifth period is lunch I eat alone.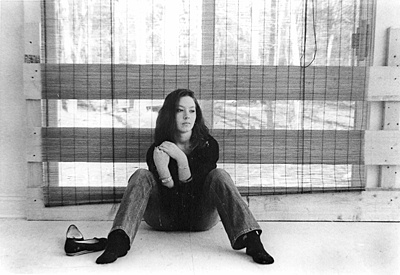 © Crystal F., Marshfield, MA