$1,000,000
March 16, 2010
When I woke last week, I received a phone call from a sweepstakes company "Good Morning, Miss Jackson! This is The Sweepstakes People, and we are here to inform you that you have just won $1,000,000!"
"Wow! You have to be kidding!"
"Nope! No jokes! Although, there is a catch."
"Oh. What kind of catch?"
"Well, you have to spend it all in 1 WEEK!!!"
"OK!! No prob!!!"
"Now, we have a credit card on its way… it should be there in about an hour! Happy Spending!!" Then the Sweepstakes People hung up. Wow. So, here's how I spent it:

The credit cards arrived within the next hour, and I wasn't planning on wasting time. I had been thinking about it ever since the call. The first thing I did when I got the card was book a flight to Hawaii and Greece- the two places I've been absolutely dying to go. Since I could pay in advance, I had a flight to catch in two hours to Hawaii. I grabbed a few possessions and then drove to the mall, where I bought tons of new clothes, makeup and even a new camera. By then, it was time to go, so I sped over to the airport and, after buying all the magazines and movies and entertainment that my little heart desired, I boarded the plane. I chose first class, and I was immediately given a three course meal and a portable TV to watch my new movies on. I woke up the next morning to the sound of the flight attendant's voice saying it was time to get off.

I grabbed my belongings and had someone go to fetch my luggage. Hawaii was beautiful. I hired a limo to cruise me around for a while and show me the island, then drop me off at an expensive hotel. I ate lunch and booked a room for the night. Then, I got the limo again, and had it drive me to the beach, where I swam, sunbathed and even took a hula-dancing and a surfing class. After the beach, I asked the limo driver to take off the sunroof so I could sit on top. He did, and even gave me a Shirley temple and some tiny cakes to munch on. I stopped at a few stores, buying a few new bikinis and presents for al of my family and friends. I then told the limo driver to pick me up at the beach in about an hour. I walked to the beach, following a careful map. I bought a pretty sun dress and picked a flower for my hair. It was nearing sunset and I wanted to be sure to get the best pictures. I hired a photographer and she took the most amazing pictures ever. The limo picked me up and I spent the night at the hotel. The next morning I checked out and booked my flight to Greece. In the airport, I said goodbye to the nice limo driver, whose name I discovered was Tom and gave him a generous tip. I bought a great new photo album to display the pictures in. I boarded the plane at around 11:30 am for Greece.

At around 9am the next day, I was just leaving Greek Airport. The view from the limo showed a generous view of the Greek land. The streets were lined with adobe houses. I visited Oia village in Santorini, a city known for its cobbled paths and amazing sunsets. I went ahead and booked a room at an amazing hotel called Santorini Princess Luxury Spa Hotel. This hotel was not far from the islands capital, Fira. I went to a beach on the east side of the island called Perivolos. It was a black sand beach with deep blue waters. I decided to buy a boat, and then took it out sailing. I went scuba diving and windsailing that day. I made a friend there named Rosalina; she was delighted to come with me. The limo then picked me us and took me to the city, where I spent loads of money on souvenirs and some new jewelry and beautiful dresses. I made it back to the Princess hotel about an hour before sunset. I changed out of my dirty, wet clothes and put on one of my new outfits and shoes. I took pictures myself of the amazing island and hotel and of course, the sunset over the water. After the sun set, I went to the hotel spa. I sat in a Jacuzzi that was located on a balcony, looking over the ocean. I got a pedicure and manicure, a massage, a facial, the whole spa experience! It was amazing. I then went to my luxurious room and ordered dinner and desert. After my meal, I opened the door to the balcony, and then fell asleep on the comfy bed.

The plane ride back home was pleasant. I watched a movie, read a magazine, and listened to my iPod. When I arrived back in Asheville, I went home and unpacked all my new things. I hired a maid that I would use for the remainder of the week. I remembered how cold it got in the winter in my house, so I went ahead and put in a new heater and added solar panels. I had left Greece at around 9am, and arrived in Asheville at about 11pm last night. Today was the fifth day. Only tomorrow and the next day to go! So, after the people arrived at my house to install the new heater and solar panels, I called up a friend to go with me to blow $500 at the mall. We went to the mall and each bought tons of cute clothes, hot shoes, and amazing gifts. We then went back to my house and I ordered pizza and we threw a huge party! That night, I was so exhausted that I slept until noon the next day.
Alright, I only have today and tomorrow to blow the remaining $500… hmm… I never thought I'd actually have to think about this. Well, this would probably be considered cheating, but they didn't specify, now did they? I'll buy a Wachovia gift card and put $300 on it. So, I went to the bank, waited in a ridiculously long line, and then finally got the card. Then I went out to lunch, and bought a few movies to watch at home. The next day, I paid my bills and bought a new TV. Then, my phone rang. It was The Sweepstakes People. They asked me how I blew the money, if I enjoyed it, and a few other quick questions. Then, they asked me to send the card back to them, and hung up.



The End.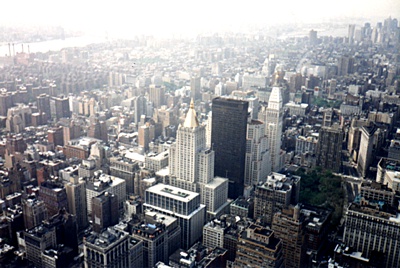 © Kristen L., Wilmington, DE