Long Distance
March 25, 2010
She phoned me last night for the first time in four months. She's leaving town and needs a ride to the Metro station. I said yes.

I didn't ask her why she failed to return my call six weeks ago when my car broke down in the parking lot at the baseball field and the tow truck took a few hours to arrive. I wanted her to come because I was afraid to be all by myself. I think she was afraid, too. That's all right.

It's just a ride to the Metro station. Best friends do that for each other, don't they?

But there isn't time to think about it, because here she is now. I unlock the door, and she moves my purse aside.

"Hi there," I greet her. Last night, she told me that she won't be back until spring break. I think she's going to stay with her aunt until her parents work things out – I didn't really understand the gist of it.

"This weather is so beautiful!" She smiles widely, because she thinks that acting "positive" will help me. Her favorite thing to do is read articles about psychology.

'Yes," I agree, and steer out of the pale apartment complex.

"So, how have you been doing lately?"

I wonder what she wants me to say, since she hasn't asked me how I'm doing in a long time.

"Not very well. My cousin died last month, and that's been hard."

"Ohh, I'm so sorry." It sounds genuine. "How did it happen?"

"I don't want to interfere with her family's privacy, but it was definitely an unexpected situation." As vague as possible.

"I understand." Really?

She continues to ask polite questions, and I respond politely. She says lots of hopeful things. I realized the other day there are only so many words you can think of to say to one person. That must be why she didn't talk to me.

Why didn't I talk to her?

When we get to the dimly lit station, I carry one suitcase and she carries the other. After buying a one-way ticket, she listens while I show her the train stops on the lit-up board so she won't get lost. Someone poses for a farewell photograph nearby. I hand her the other bag and step back awkwardly as she crosses the turnstile. She's out of sight for a minute, then reappears on the other side of the iron gate. Her arms are full and my fingers are wrapped around metal. My wrist watch says 10:01 p.m..

It's not as though I dislike her or anything. Maybe there is no problem. The blinking sign says we have four minutes until the train pulls in. If I take one minute for each, I can tell her about all four things that happened since we stopped talking to each other.

She's taking a deep breath to explain something.

"I'm sorry I didn't call you recently."

"Oh, that's all right. I know you didn't forget."

"I just had all kinds of things going on." She makes circular gestures with her hands, but I'm not exactly sure what that means.

"So did I. Life is just so busy, you know?"

"Definitely." She is relieved that I understand.


"I think I have your contact information," she smiles. "I'll keep in touch."

I smile back. I almost tossed my phone into a lake last night, because it's hard to talk to people who don't care. But then, she called.

The hum begins faintly enough, but it swells until we can barely hear each other.

"Thanks for everything. I'll miss you," she assures me.

"You too." Maybe it's my fault now. She wants to tell something from her heart, but honesty might be a little difficult at the moment. "I hope you enjoy your trip. I hope –" The brakes squeal deafeningly.
...

In the summer a few years later-- seven years later – I dial her number from a park bench while I wait for my new best friend to fix his camera. The ring of the phone feels like it repeats for eternity, like the ring on my finger. She sent me a birthday card last week, and I want to thank her for it.

She answers.

It's long-distance, but that's okay. I can hear a baby in the background. Maybe hers and mine can be friends, too.
...



She runs toward the train's glowing lights before can I finish the sentence. "Goodbye," she calls, but it's muffled by the sounds of people hurrying to catch their ride out of town. Her hair swirls in front of her face, and she struggles with her bags. But she boards the train all right and waves once she finds a seat. I wave back. Doors close and my friend swiftly disappears down the tunnel. Fluorescent lights flicker overhead. There's nothing left to see, so it's time to go.



Someday, we'll both come back to Vienna.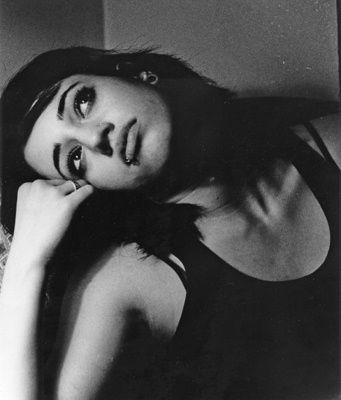 © Jessica B., Bethesda, MD