Of All the Gin Joints...
July 13, 2010
I am a simple girl.


I have always been able to find happiness in small places. It's easy for me to walk outside, breathe in the fresh air and think of nothing else but how wonderful it smells. Whenever I get the chance, and the weather is just right, I will lie out in the grass and fall asleep to the sun warming my skin. I look forward to swaying back and forth in a hammock on a lazy Sunday afternoon. I'm addicted to the smell of lilacs at first bloom, entranced by the sound of rain pattering against a glass window, and truly in awe of the songs birds sing in the springtime. I am open-minded and I have patience. I love books and the adventures they take me on. I am always so pleased with the world around me. You, on the other hand, are quite different.


You are complicated.


You hate the weather. You won't spend time outside if the temperature isn't a reasonable 75 degrees and sunny. You aren't a follower. If a book, film or album is popular, you refuse to give it a chance. You have no patience, even for important things such as doctor's appointments. You insist on being original. When the rest of the world calls me Amy, you have to call me Amelia. You are extravagant. You take me to posh restaurants with menus written in French, even though you know I would be perfectly satisfied with a juicy burger at the local Five Guys. If things aren't just-so, you become visibly annoyed. You are cranky, stubborn and over-the-top.


But, I loved you.


We first met one night at a bar down the street from the college we both attend. I often gravitate towards dimly lit, over-crowded pubs, especially when I want to read. Many people see this as a very strange habit, but barrooms are full of life with all sorts of characters, which, I find, is the perfect setting to start a novel filled with the same. I saw you eyeing me from across the room and I honestly thought nothing of it. After all, I wasn't there to meet anyone other than those starring in my book. As you walked towards me I smiled politely, but I was hoping the conversation wouldn't last long—I was never one for small talk. I figured you would ask the usual questions—what's your name? Do you go to Boston College? Do you have plans for this evening?—but no, instead you started blabbering on about the book I was reading. I was filled with a strange mixture of both shock and awe that such an attractive boy would have any interest in The Great Gatsby, especially in the midst of all those scantily clad women in that old crappy bar, but you were genuinely enthralled in my reading choice. We began talking and I swear we could have talked all night, but the bar had to close sometime. I remember all I could think of was how much I wanted to see you again. You were so interesting back then.


What happened?


Our year long relationship started off great. We spent the first few months going to great restaurants, art museums and concerts. Every time we went out you had something new planned. We had so many of the same interests and you always tried so hard to make me happy. I remember the night you first told me you loved me; you took me to a jazz concert where we had to dress in formal attire. You bought me a dress and told me I looked stunning. You danced with me in front of everyone, even though you hate dancing. You told me how special I was and how there was no one in the world who shined as bright as I did, then you said those three words and I melted. We had something really special back then, but as time moved on things began to change. You stopped doing things with my interests in mind. When we went out, it would be to places where you wanted to go. When I had an idea, you just shut it down without any further discussion. I gave up pushing for my ideas until pretty soon we stopped going out in general. Instead you would just sit in your room and read. You became unhappy, impatient, and anti-social. I tried to fight these changes in you; I tried to force myself to believe they weren't true. After all, I really loved you. However, soon I realized what was actually happening; you weren't changing at all—this behavior really was you.


You just stopped trying to impress me.


I asked you to meet me today at the same bar where we first met. I watch you walk through the doors and spot me within seconds. You look tired, grumpy—I can reasonably predict this conversation isn't going to be as exciting as our first. I begin to speak, and as the words flow through my lips I watch your expression—nothing changes. I tell you how things haven't been working out and I feel as though I need more independence—you just stare blankly. This angers me, now I just want to hurt you. When I tell you how your miserable soul has been breaking my spirit for the six months, I can tell you are thinking something totally different, something along the lines of 'I'm too good for this conversation and you.' That's fine, maybe you're right. I just smile sweetly until you finally get frustrated enough to get up and leave. As you walk out of eyesight I feel a huge weight lift off of my shoulders. For the first time in months, I am genuinely happy. A smile paints my face as I pull a book out from my bag, just as I did on that first night, but this time it's a new book—a new start, a new journey.


I've moved on.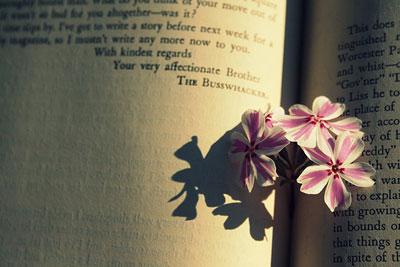 © Jordan K., Oxford, GA