Best Friends?
September 23, 2010
Best friends. Nothing could tear us apart. We were undeafetable. Me and Gaby would always be bestfriends.

That all changed the day I told her that I loved her boyfriend.

"what?! How could you do that to me?!" She complained to me.

"I don't know! I just always had a crush on him! That crush turned into something more special." I replied scared not knowing what she would say next.

Our conversation ended. After that, we just stopped talking. We didn't smile at eachother, we didn't even exchange looks. I found that very hard because previously we had been just like sisters.

She got more friends and got 3 friends. One day she got the bright idea that she didn't like me anymore. She decided to play pranks on me. One day I was extremely cold outside and ran inside to get my jacket from my locker. I found something very gross and disgusting in the pockets. It was a liquid. I took out my hands and they were filled with pee! I ran into the bathroom crying. The pranks continued after that. Week after week, and pretty soon, day after day.

I got really tired of her sick jokes. I decided to call a teacher. I told one of my teachers and Gaby and her friends got in all sorts of trouble. Now she really hated me.
I was really tired of fighting and tried to talk to her. Every time I would try, she would just walk away or tell me to get a life. I decided to put a note in her locker. The next day she read it, laughed, and threw it away.
I just gave up. After a few months, she actually talked to me. I decided to give her a chance. She asked me one thing, "Best friends?" I said, "No. Sisters!"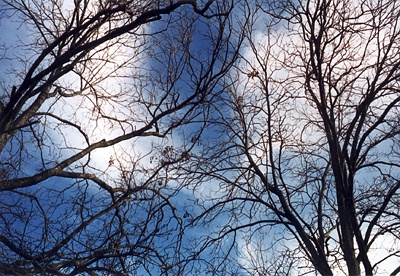 © Sarah L., Glendale, AZ