Mistaken
April 20, 2011
I gave up social networking for Earth Week. I never thought it would be difficult. I thought I could live without Facebook or Twitter or Youtube.

I thought I was different.

I'm not.

I thought I was immune. I thought these insignificant, transitory things couldn't touch me, couldn't affect me. I looked down on others because of the weight they placed on such things. I never thought I was one of them. I was sadly, sadly mistaken.

I've never been shallow. I never felt the need to defend myself against other's actions. Now, I find myself doing exactly so, because they are my crimes too.
"I know I don't need it. I know it's not important. But I cannot stop, not now, not today. I cannot let go."

Maybe, if I'm no different anymore, I should just give up. Give up trying to stand up for myself and everything that makes me, me. Because it's no different than what makes everyone else, everyone else. Our collective mind can silently fume about it.

I suppose if everyone failed a test, I would too. If everyone else went to a party, I would too. If everyone else jumped off a cliff, I would follow. If everyone sold their souls for a prom date, so would I.

I'm not shallow. Shallow is a relative term. You can't be "shallow" when it's a label for everyone else. But if you're one of "everyone else", and everyone else is "shallow", what does that make you?

Maybe I'm overanalyzing my life. Maybe it's this that makes me different, my inability to see things simply, without blowing them out of proportion. Or am I again mistaken?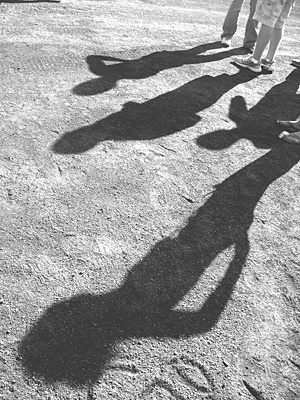 © Trella R., Mountain Lakes, NJ