Unsocial
May 9, 2011
She fought to keep her voice from wavering as she introduced herself. She discreetly wiped her clammy palm on her jeans, and mentally cringed as he looked a bit surprised at the moistness of her hand as he gripped it with his own.

"I…uh…it's really nice to…meet you." She forced the words out of her mouth, hating how pathetic and unnatural they sounded.

She smiled painfully as he spoke, and all she heard was a jumbled warbling noise. Just be natural, she told herself. Say whatever jumps into your head.

"I hate talking. I really don't want to be here. Your shirt is ugly." The words popped out of her mouth in rapid-fire style before she could stop them.

His face contorted into a mask of cruel laughter. The sound filled her head, echoing and growing louder until it felt like she would burst. Her face flamed as she stuttered hopelessly. Everything slowed and suddenly, she was bent over, staring at his puke-covered shoes.

Oops.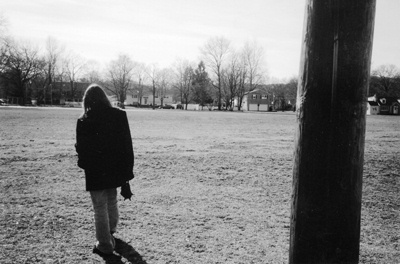 © Rosalie P., Pompton Plains, NJ