I ran away from home...
August 31, 2011
I stepped out of my house, deciding not to come back. I made sure that I had everything I need in my luggage and sufficient money. I took a deep breath and said goodbye to my house. I am going to run away from home… …


I left a note for my parents so they will know of my absence in the future. I was walking down Chinatown thinking of my next destination. "Hey! Kathy!" someone was calling me. I turned around and found my best friend Jade, she was the only one I could trust because we were friends since kindergarden.


"Oh my gosh! Why?"She almost spilled her coffee when she heard I was running away so I told her my back story. "It all started two days ago when I received an invitation from Kent to an awesome party at his father's nightclub. I was so excited about it and was really looking forward to go and have the time of my life, I had even picked out what to wear to it. When I asked my parents if they could give me a lift to Kent's place, they gave me and angry look and prohibit me from going there and grounded me for two months! I was so furious that I decided to run away, they do not care about me so why should I be in their way?"


I stayed at Jade's house for a few days, I was starting to feel a little homesick but then I remembered how my parents treated me. One morning, when I was having breakfast with Jade, I read the newspaper. I was shocked by the headline: PARENTS SEARCHING FOR MISSING DAUGHTHER KATHY. My parents are trying to find me, they are actually finding me! A drop of tear slided down my cheek, I felt guilty for running away now. I quickly pack my belongings and ran home at the speed of light.


My parents hugged me when they saw me return. I realized that I was fortunate to have parents that cared so much about me, they were just worried that something bad could happen to me. I will never run away from home again knowing that someone who loves me very much is always there.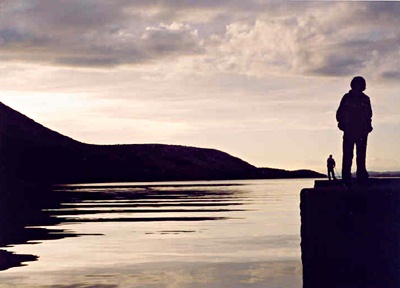 © Julia K., Nagykovacsi, Hungary