Loneliness
MAG
November 4, 2011
Loneliness lives in my bedroom. I invited her over once, expecting her to stay for just a few hours or maybe a day. But when I got home from school, she had kicked off her shoes, hung up her clothes in my closet, and made herself comfortable.

I knew then that Loneliness was planning to stay for a while.

She doesn't follow me everywhere I go. No, she stays in my room most of the time, just sleeping, relaxing, whatever. But I'm always thinking about her, as though she's with me. Loneliness is like the scar on my knee from that time I fell off my scooter when I was nine. Even after the pain is gone, there's still a constant reminder of how swiftly good things can end. I can have the most wonderful day with my friends, I can be surrounded by caring people and feel loved inside and out, but I know that Loneliness will still be waiting for me when I get home.

I try to stuff her in the closet, stifle her cries with a pillow, bury her under a heavy pile of dusty dictionaries and school textbooks. But nothing I do can silence her.

When my friend calls me on the phone and we have a friendly chat, Loneliness sits on my floor, mocking our conversation. "She'll be gone soon," she hisses. "Just you wait! You'll be alone with me again before you know it."

I wish Loneliness would pack her bags and get out of my life. I wish she'd move to Siberia and turn into a block of ice in the frozen wilderness. I wish she'd go anywhere that I'm not.

I can't seem to kick her out. Loneliness will have to depart of her own free will, if she ever does. I'd like to hope she will leave eventually, but frankly, I am pretty sure she never will. And to be honest, I think I'd be too lonely without her.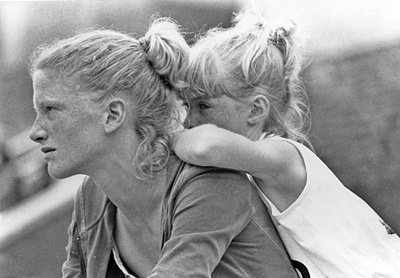 © Felicia F, Marlow, OK