Im Not Who You Think
July 15, 2012
Chapter two

The Wheels On The Bus Run Over Me





I stepped into the bus and said hi to Marline, the bus driver. She smiled back and shut the light on for me. I sit in my seat an blast a metal song in my ears and waited for Kevin to get on the bus, til' I'd let my head throb in peace. Just as I was drifting off into the wonderful land of a Metallica song Kevin gently stirred me and sat down beside me, almost crushing me I the process. O.k. so there are a few things you need to know about Kevin, first he's the same age as me, second he's a chocolate brunet that has all the girls in his sweet sticky web and third, he's gay.


Most people don't notice but he makes absolutely no point of hiding it. I guess the hot sports star doesn't have to take crap for being in the musical or leader of the tenors in show choir. I just feel bad for the poor girls who cant get over him, even if they know he doesn't play for their team. But any way he parks himself next to me while simultaneously fiddling with his phone with the kind of grace I could never achieve with a hundred years of practice.

" You know, you make it really hard to like you. In fact I really don't right now." I told him as his eyes were fixated on the five inch screen, I began to wonder if he heard me

" Oh please Britt, as if. Maybe if you'd practice walking in heels like me you'd have my gazelle grace." he said without looking up from his phone, show off.

" Who are you texing any way?" I said trying my best to hide my curiosity with annoyance.

" My baby, Trent. Oh my gosh he is so sweet! He just asked me if I wanted to go to dinner with him!" his fingers moved fervently across the screen

" Oh lucky you," I sighed "not only can you get girls but you can get boys to! isn't that just great for you!" I nearly shouted in anger. Now I know its wrong to be jealous of my gay best friend but I couldn't help it, every body loves him and thinks he's the greatest thing to walk the earth, but that's not what bothers me. Its that even though ever body else feels that way he still feels like he can improve and he's so sweet to every body and he has the best boyfriend ever and I have nothing.

So I just looked out of the window for the rest of the ride, forehead against the cold frost bitten window watching the sun rise slowly. My head is still throbbing to the point that Ozzy Osborn cant even help me. So I just drown out all of the senseless chatter and giggles and just listen to the gentle drum of the engine. Man I wish the bus would just run me over and be done with it.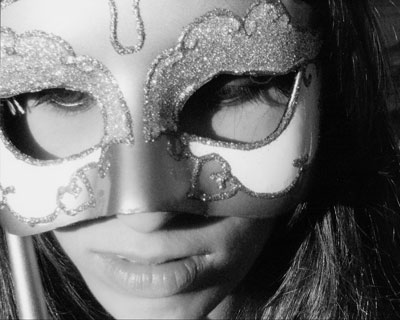 © Becca W., Greenbrae, CA