Drop.
September 26, 2012
It pounded in my blood. The sound of water against rocks. It was a vicious drumbeat that drew me closer to the edge.

Will I jump?

Will I fall?

Will the water pull me in?

These thoughts circled with dizzying speed as I touched the railing.

Did I want to go?

The spray caressed me as I leaned forward, looking into the raging abyss. It would be so easy, so simple. The water demanded it. I would be free. No more pain. There would be peace. If only I gave in. I was over the edge, then. I closed my eyes. And felt a drop of rain land on my nose. It tickled, and I smiled. My hands relaxed and my feet slipped. I could have let myself fall, but I didn't. I held on. I laughed. Something had made me smile, and I couldn't give up on that.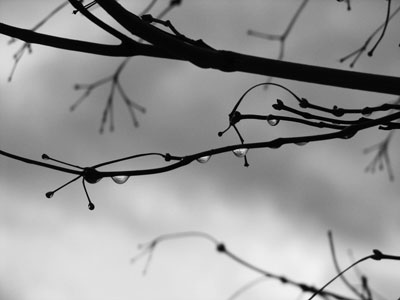 © Carly M., Hopedale, MA