The Art of Loss
December 12, 2012
She stepped out of the bathroom wrapped in a bathrobe, her skin dewy and pink from her shower. She'd dried her hair already, as was routine, and now sat at her bureau, peering into the mirror. She was surprised to find she looked as she always had. There were no lines etched into her skin, no skin sagging to distinguish her. Her skin was still free of worry lines, frown lines, any lines of distraught.
Her eyes shone a little too bright, her nose a little too red.
Squaring her shoulders in a deliberate move, she mechanically reached for her foundation, applied it then her eye shadow and liner with a steady hand in smooth, clean strokes to hide the dark circles, the pale pallor.
Her face shone no expression as she secured her earrings, fastened a string of pearls around her neck.
Standing, she drifted into her closet, absentmindedly studied the clothes around her. She'd wear black tonight, she knew as much. Pulling a simple dress with clean lines off the rack, she slipped it on, felt the soft cloth brush against her knees as she reached behind her to pull the zipper up. The dress tightened around her body, fitting around her snugly as it always had, as it would continue to.
Reaching up to push her hair away from her face, she turned to the mirror, watched as her hands fell to her shoulders and lower, smoothing the dress down, before pausing at her stomach—her perfectly flat stomach.
She watched as her chest rose with a sigh then fell again, perfectly in proportion with her trim body.
Her heart pounded heavily, her shoulders were stiff from being forced straight. Her eyelids were puffy from the tears that refused to stop.
Had she always looked so frail?
Her hands stayed at her stomach. The stomach that would stay flat because of one single decision.
She hadn't expected this feeling of loss, like something had been taken from her. She should have, of course, but she hadn't.
There was always time, she reminded herself. Time to remedy this with intentional effort for the next time.
But none of those efforts, she knew, would result in the same outcome as what would have been.
Now, she stared into the mirror reflecting the thin body she worked so hard to maintain, hated that it wouldn't grow bigger in the coming months as it very well should've. Tilting her head up towards the ceiling, she sniffled back the threatening tears, took a deep breath.
Tonight, she would go out. She would smile, laugh, enjoy the company of the friends who insisted it was time for them to step in and help pick up the remaining pieces. She had to. Whatever had been taken from her, regardless of the decision being her own, she had a life she had to continue to live. It wouldn't do to simply give in, give up, after giving it up as well.
Tonight, she'd go out and start on the road to recovery. What else could she do?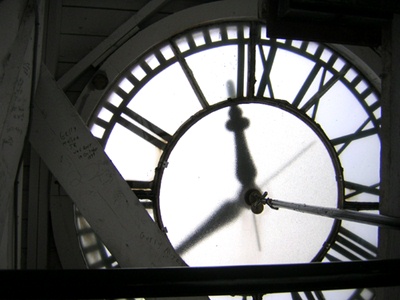 © Tatyana Z., Norwood, MA