A Mirror's Fracture
June 10, 2013
A flaw.
That's all I am; a flaw in this elegant mirror. A beginning web of jagged dreams, a distortion of wonderful reflection and desire. I am not lovely; not lovely enough to show the unique light that leaps within my looking glass.
Yet she still tends to me, grasping my mirror's carved, golden handle in her tiny, warm little hand. Her curls jumble as if she hasn't tamed it in weeks, her clothes are mixmatched and bruises spread across her arms. Yet she ignores her appearance, tightening her grip on my handle and whispering to both of us, "I'm not perfect." Walking away with a skip in her step, she seems much happier after she glanced at me.
Me. A flaw.
But I'm not perfect, and like the craters of the moon, we revel in our imperfections and define life within the canvas of a fractured mirror.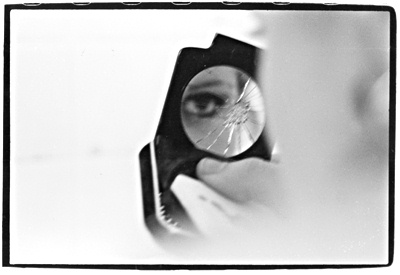 © Heather W., No., Brunswick, NJ